The Future of Ownership Experiences
Heather Wilkerson
Imagine your customers being able to access the product information and support they need on demand, in a matter of seconds, and engaging with your brand during all phases of the product lifecycle.
Sounds ideal, right? But how do brands take today's ownership experience and elevate it to the next level to become indispensable in the minds of their customers?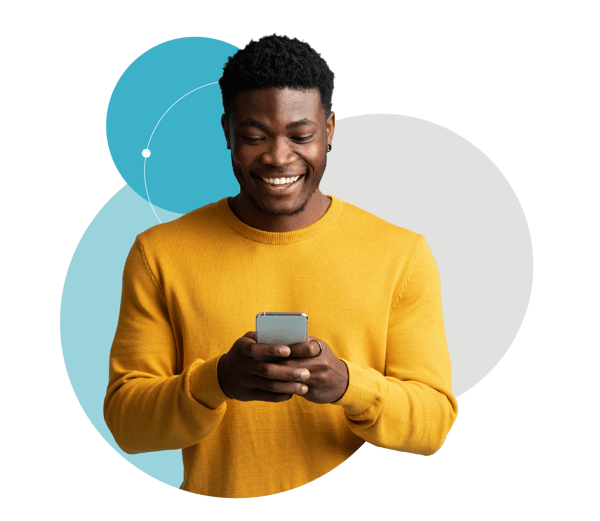 The Road to Next-Gen Ownership Experiences
Today, customer experience is more important than ever. Consumers expect brands to consistently provide great experiences, and companies that don't deliver on these expectations are quickly left behind. Most of the focus has been on the pre-purchase experience, but the customer journey doesn't end there. After customers purchase a product, the ownership experience is just as important.
Improving ownership experience is no longer a nice-to-have but a must-have for any brand that wants to stand out and succeed in today's highly competitive market.
"86% of buyers are willing to pay more for a great customer experience" - Gartner Study
The Challenge of Delivering an Exceptional Ownership Experience
Providing personalized, relevant experiences at scale can be a challenge for brands. It requires frictionless and accurate collection of product owner data, product information and understanding customer's preferences. Once brands collect this information, usually from product registration, the data needs to be applied to best serve and proactively engage owners across all phases of the ownership lifecycle.
This is a daunting challenge.
"CX differentiation will erode in three-fourths of industries.​ Lower-performing brands are solving basic CX problems, while top brands are struggling to embrace transformative CX improvements that ensure their differentiation." - Forrester, 2023 CX Predictions
Meet Concierge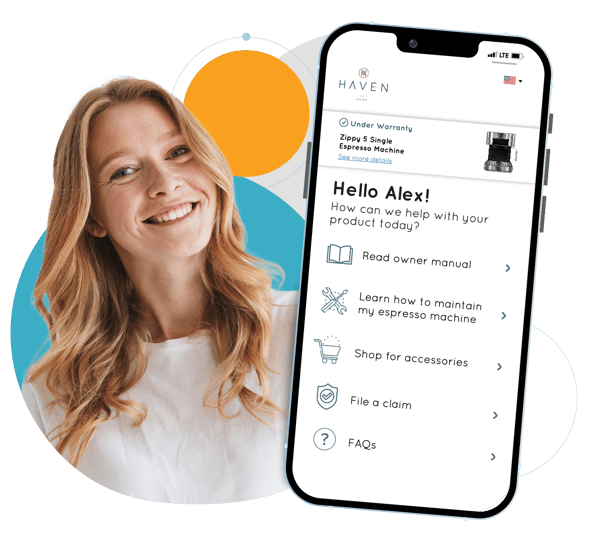 Over the past decade, Registria has worked with hundreds of the world's top brands to transform dated product registration process into an easy, enjoyable onboarding experience. And we're not stopping there. Now we go beyond by helping brands deliver great experiences throughout the lifetime your customers own your product.
Our industry-leading Ownership Experience Management (OXM) platform and Rules Engine have been the intelligence behind the scenes and have delivered millions of contextualized, post-purchase journeys at scale.
Concierge, a smart, digital guide takes the ownership experience to the next level by bridging the gap between owners, the product and the brands they own across the entire product lifecycle.
The data speaks for itself.
Concierge can lift owner identification rates by 50+% allowing brands to know who owns their products

Concierge has shifted 35% of owners to a digital self-service method: resulting in a 20% reduction in average call handling times (ACHT)

Concierge has delivered 85% growth on offer performance such as service plans, accessories and subscriptions
Concierge enables brands to deliver relevant, branded on-demand journeys to their owners that drive value for the brand and the owner every step of the way. It's powered by the OXM platform and rules engine which apply intelligence and logic to ensure the most relevant journey (or set of journeys) is presented to each unique product owner, whenever they engage with Concierge.
It was designed to drive value for brands and product owners alike. Are you:
Looking for a way to better identify and onboard product owners while collecting actionable first-party customer data?

Looking to reduce printing costs and improve sustainability efforts by providing digital product resources that can be accessed on-demand?

Looking for a way to provide personalized, relevant offers and opportunities that continuously increase customer lifetime value?

Looking for a way to better serve product owners in order to increase brand loyalty and preferences?



Concierge delivers on all that and more. Pretty cool, right? We think so because we know the great outcomes brands can achieve and how much customers appreciate a guided, personalized product experience on their terms.
The options you have with Concierge to create post-purchase journeys based on your objectives are limitless. Your customers will thank you with their brand loyalty, better product reviews and buy more from your brand over and over again.
If you're interested in learning more about Concierge, read our latest white paper.