Care Journeys
Take great care of every product owner
Deliver personalized Care Journeys designed to take care of your owners every step of their post-purchase product experience. Delight them with product protection programs directly from your brand, and provide easily accessible product resources such as, manuals and how-to videos all through Concierge, the smart, digital Ownership Experience guide.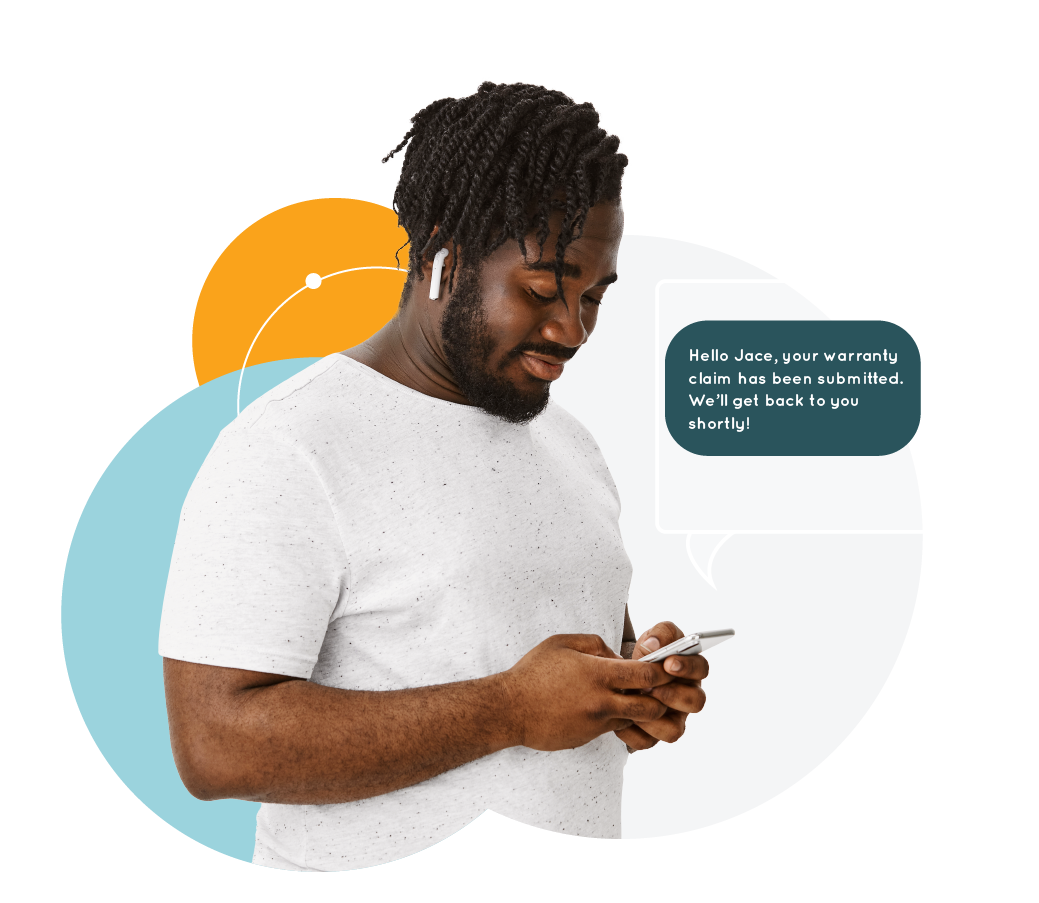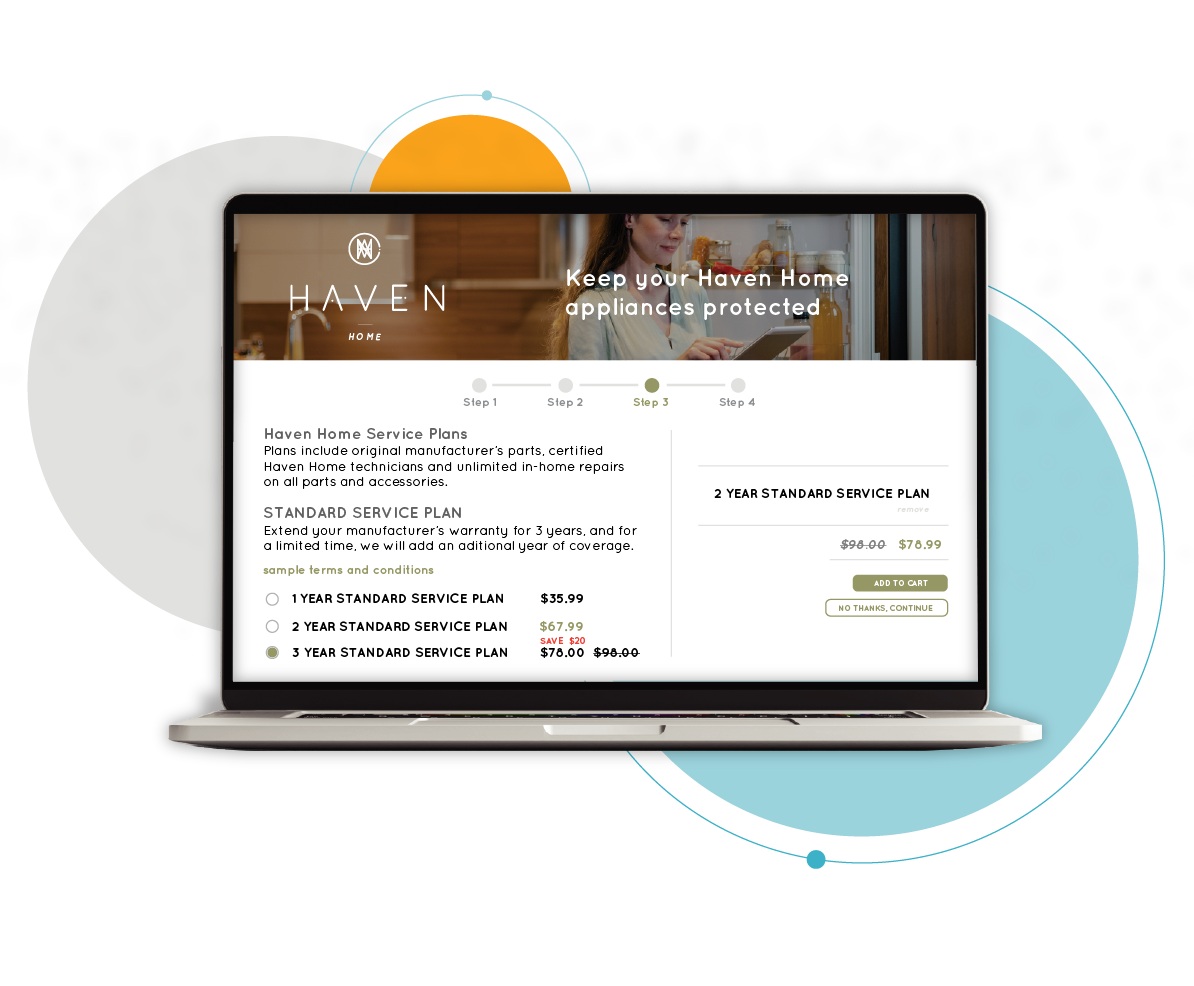 Serve every customer like they're your only customer
Today's product owners are demanding faster response times, more comprehensive support, and personalized solutions. Increase brand loyalty by not only meeting your customers' expectations, but exceeding them in providing the resources they need, when they need them, 24/7. Additionally, brands can tap into new revenue streams by offering product protection programs purchased directly from your brand.
Registria research shows
"Brand sentiment declines by a factor of 10x if the product owner has a service or support event, good or bad, during the time they own your product."
Peace of mind begins with an exceptional Care Journey
Registria currently offers a wide variety of Care Journeys that work seamlessly with our other Ownership Experience Journeys, Onboarding and Commerce.
Product Resources
Give your customers instant access to the digital product materials they need, when they need them. Your brand will see a reduction in costs associated with printed materials, while advancing sustainability initiatives.
Digital-first Support
Through Concierge, your customers have easily accessible, personalized, digital support via text, chat and more. Expect to see a reduction in call center handing time, and fewer product returns.
CLAIMS MANAGEMENT
Customers can quickly find the status of their current warranty coverage, easily submit a claim, and track the progress of claims. Brands can experience greater efficiency in their operating procedures and higher customer satisfaction.
proactive maintenance
Brands keep an open channel of communication with their customers for important transactions such as service or maintenance alerts and product maintenance requests. Confident customers are more likely to purchase from your brand again and again.
Ratings and REviews
Allow product owners to quickly read and write product reviews for the products they own, love, and are ready to rave about - all through Concierge. Brands with more reviews at higher ratings will see higher sell-through rates for increased future ROI.
BRANDED CARE PROGRAMS
Boost revenue and guarantee peace of mind with customized Care
You delivered their favorite product; so you should be the one further protecting it beyond your manufacturer's warranty. Offer extended product protection plans loaded with benefits direct from your brand with Registria's turn-key Care programs. Registria is committed to highlighting your brand, not ours or the retailer's, by crafting programs specific to your brand and customers. Registria manages every aspect of the program, helping turn product owners into brand loyalists while you realize game-changing revenue outcomes.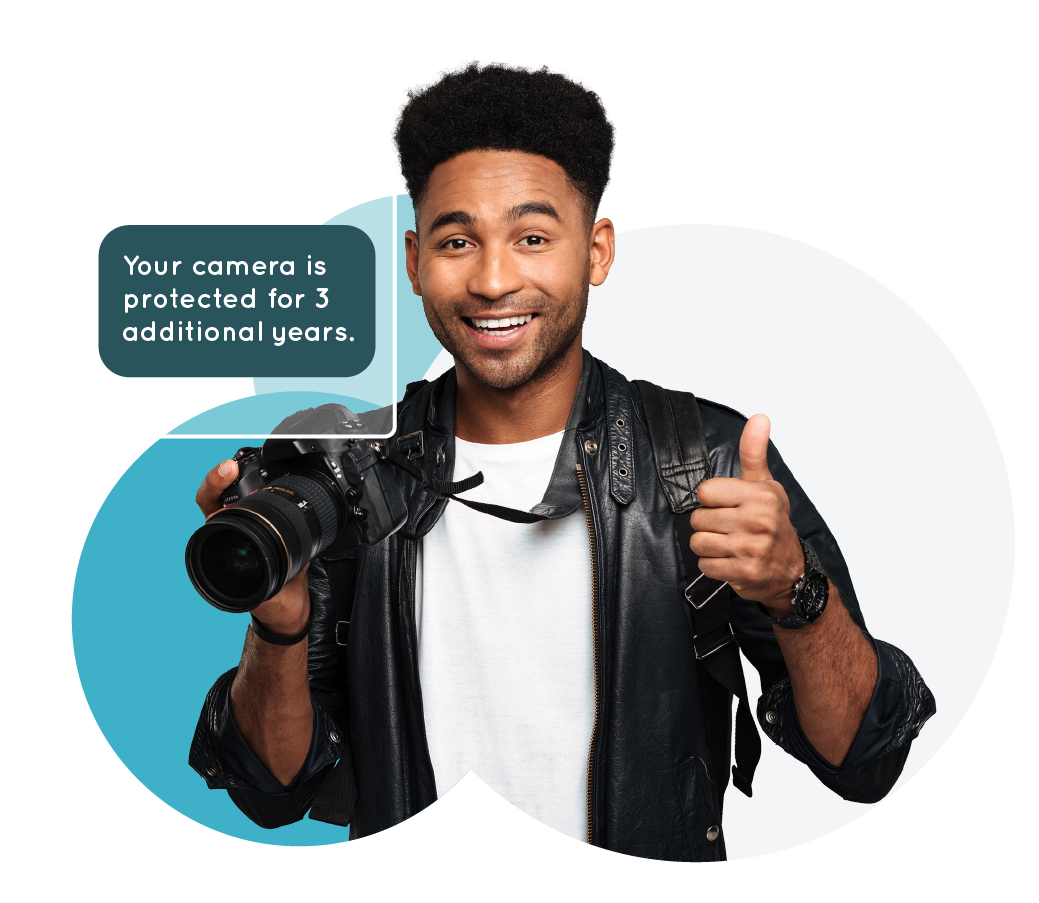 TAKE ADVANTAGE OF END-TO-END ADMINISTRATION
Registria takes the guesswork out of Care program administration. On your behalf, we facilitate every Branded Care Program, from underwriting and plan pricing, to analytics, customer support, and optimization – giving your customers, and your brand, peace of mind.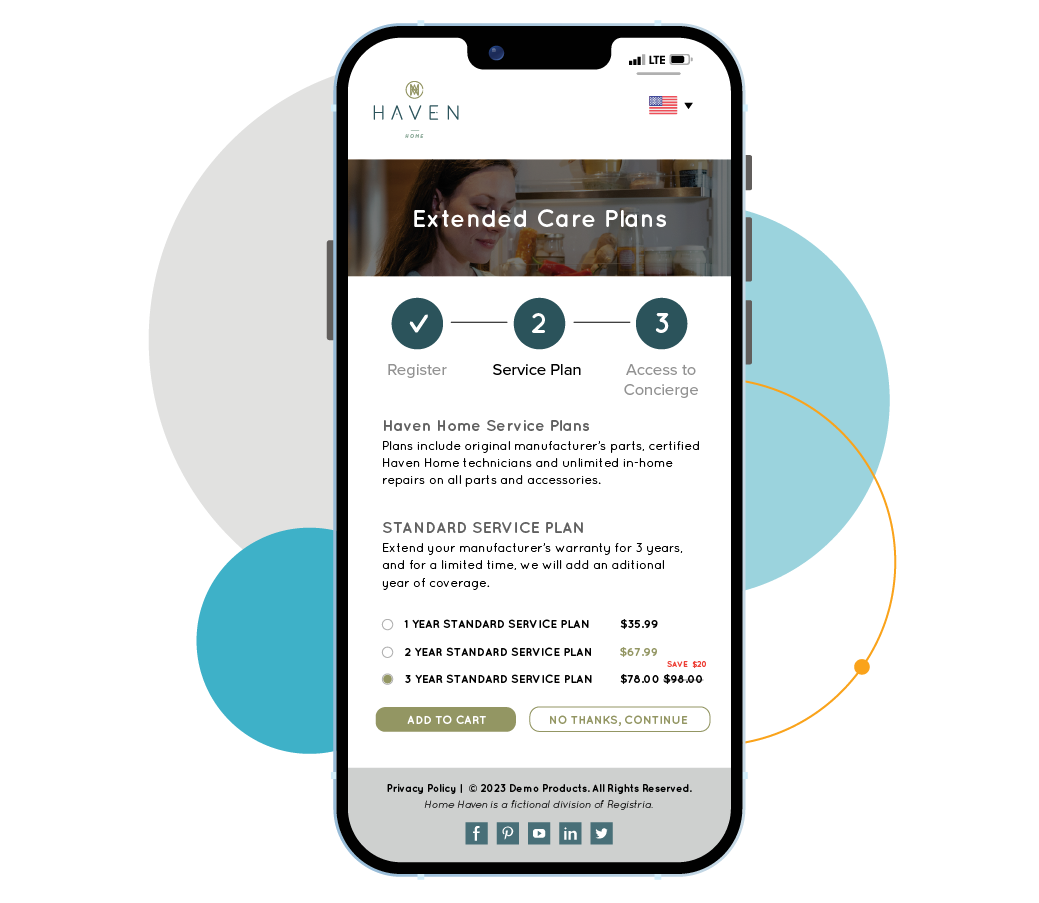 BUILD LONG-LASTING RELATIONSHIPS WITH CARE PROGRAMS
A customized Care program means your brand is well represented and always front and center with customers across all touch points. From plan benefits designed for your products and customer profiles, to sales channel presentation to claims and service interactions, consistency across every touch point helps your brand build long-lasting customer relationships.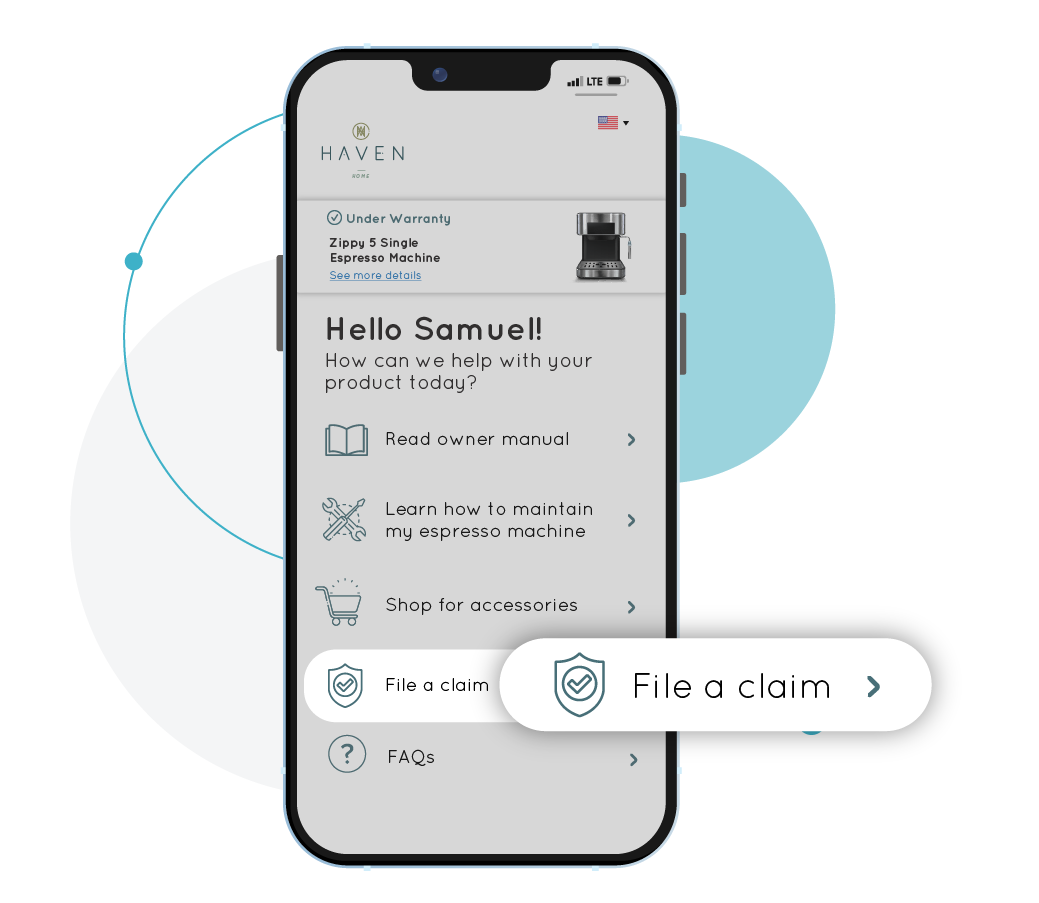 OFFER FRICTIONLESS CARE AND SUPPORT
Exceed customer expectations by offering outstanding support for every owner, including access to plan and coverage details, easy warranty claims submissions, and access to resources that take the friction out of the process.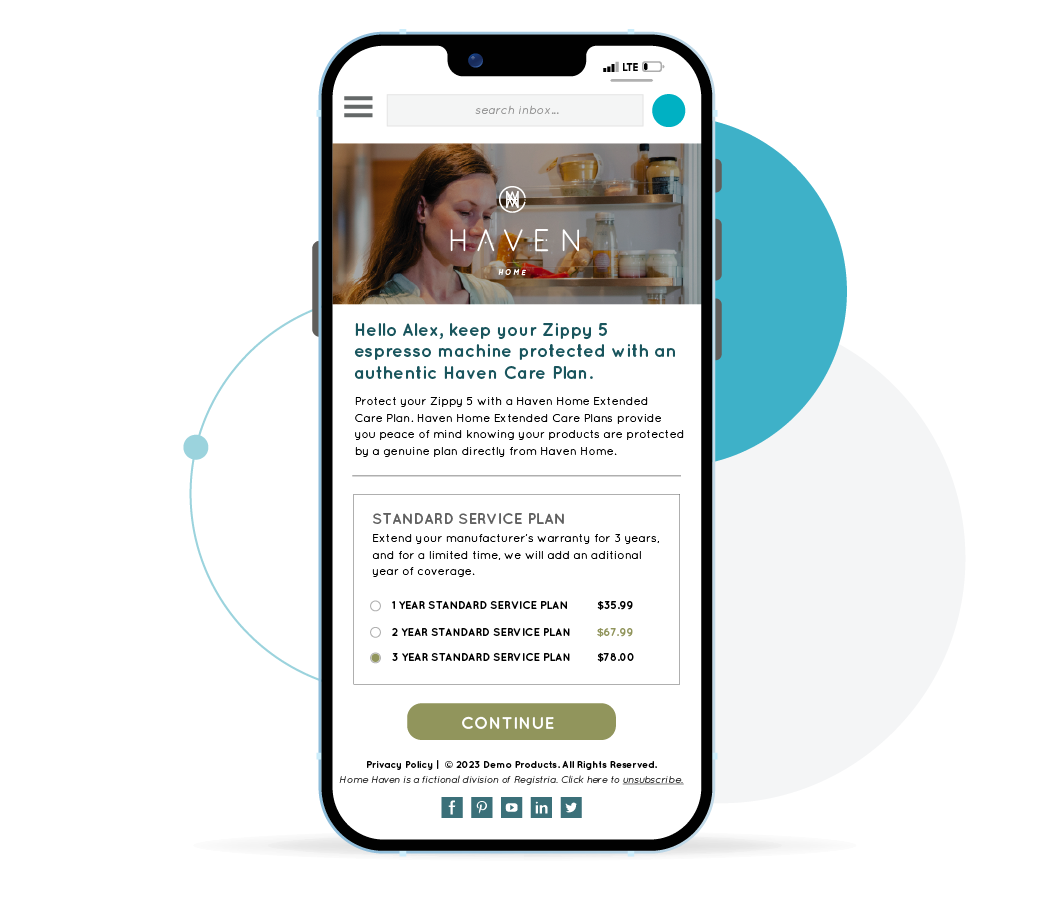 EXPERIENCE AN EXCEPTIONAL REVENUE INCREASE
Post-Purchase Journeys leverage rich data to engage owners to purchase and/or renew their extended Care coverage within Concierge. Leverage unique, personalized campaigns through email, direct mail, SMS, etc to reach each product owner with the relevant information they want.
Ready to turn every customer into a lifelong brand champion?
Book a demo today and we'll show you how we can help you upgrade your Ownership Experiences.
RELATED RESOURCES
Interested in learning more about Owner Journeys?
Check out these additional resources to find out how Owner Journeys can help your brand provide exceptional Ownership Experiences to your product owners.
Onboarding
Get your customers excited to be brand insiders with a digital onboarding journey that's fast, ...
Read More