Commerce Journeys
Precise targeting boosts customer lifetime value
Present personalized, relevant, and timely up-sell, cross-sell and special offers at every stage of product ownership that convert to sales and generate traffic to eCommerce sites.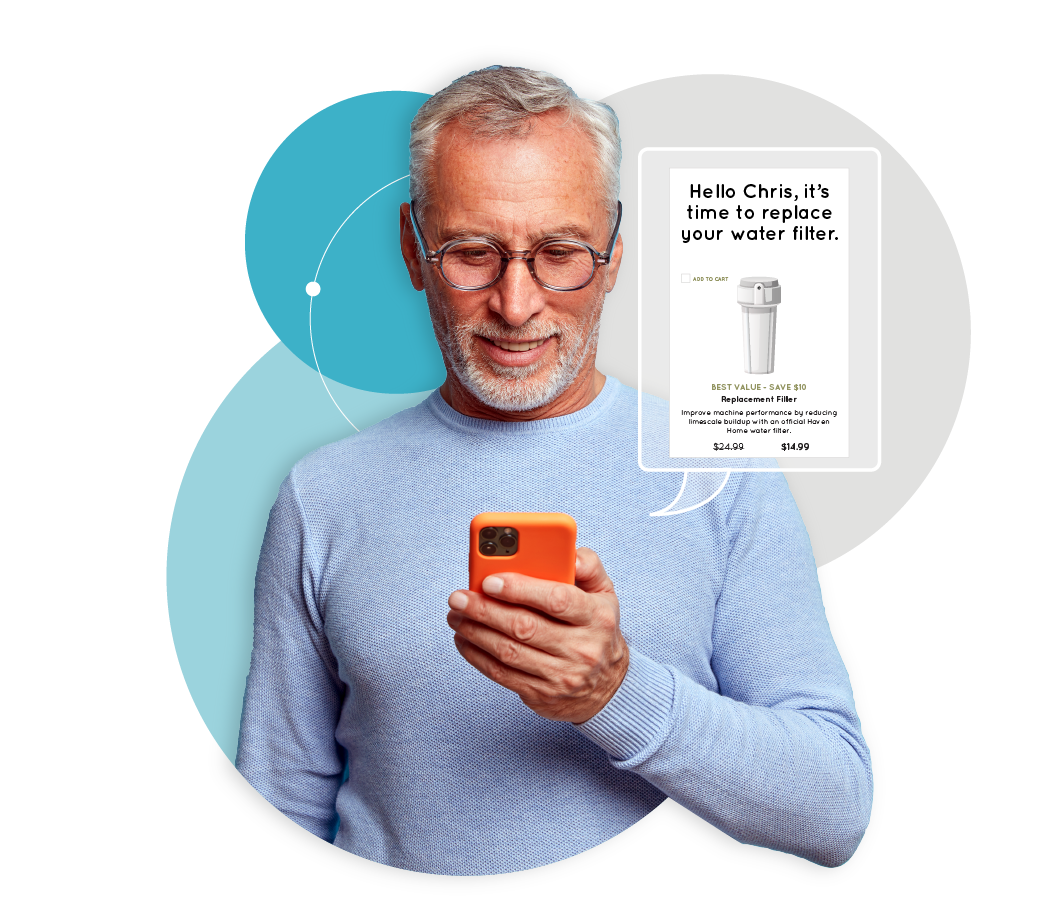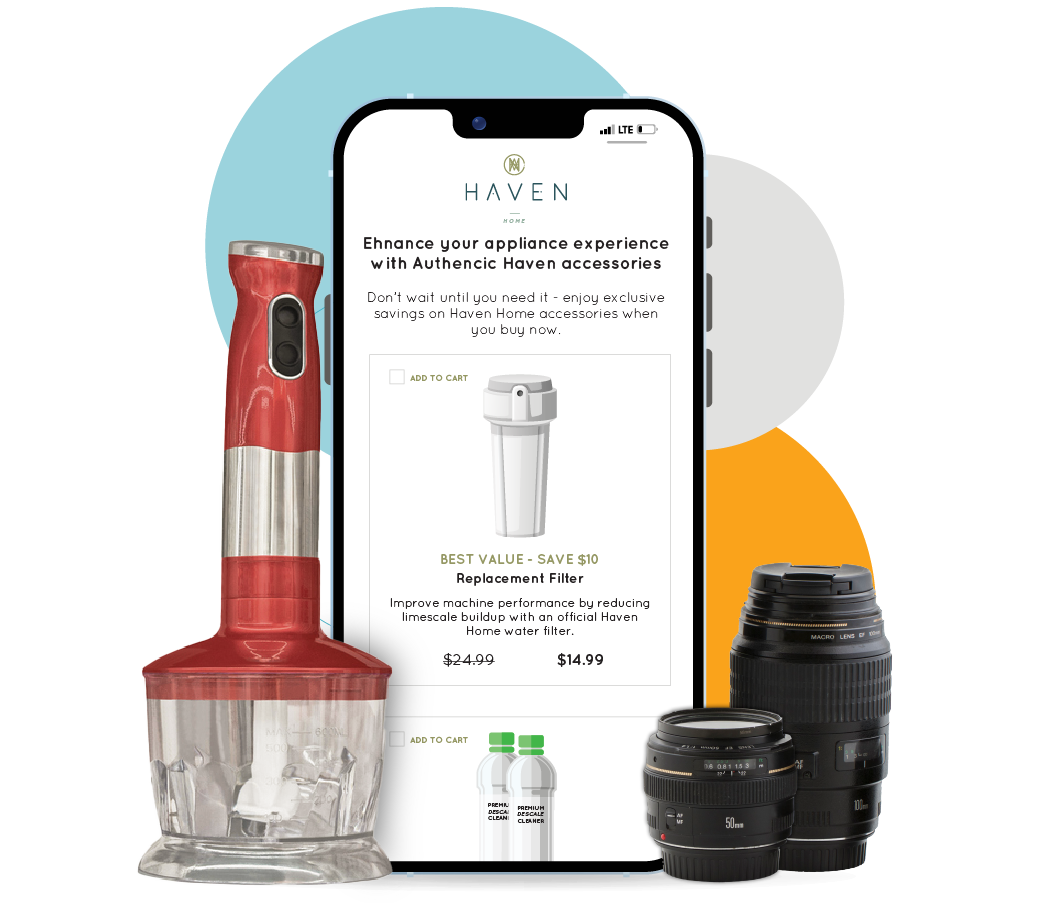 Streamline sales moments with Concierge, at scale
Whether a product owner needs a replacement water filter for their refrigerator, a fun new accessory for their DSLR, or bonus attachments for their favorite stand mixer, they're most likely to respond when you understand who they are and what they own. Concierge helps brands present the right offers to customers during the right ownership moments.
Registria client outcomes
A durable goods brand saw a 261% return on their investment using Registria's Owner Journey solutions and expert services.
Make it possible with smart Commerce Journeys that owners appreciate and respond to
By leveraging Registria's Ownership Experience Management (OXM) Platform with its intelligent rules engine, brands can boost customer lifetime value with precise, contextual Commerce Journeys. Concierge personalizes each journey during product ownership moments when individuals are most receptive. Seamlessly create new sales engagement points and connect your sales channels to lift total customer value more efficiently.
Accessory sales offers
Enhance the ownership experience by offering product-specific accessories during the Onboarding Journey or later. Relevant, timely offers lead to higher sales engagement and happier customers.
Subscription Offers
Accelerate recurring revenue with subscription offers or services presented during Onboarding, or any time during the entire product ownership lifecycle within Concierge.
Upsell/Cross-Sell
Drive more traffic to your brand's eCommerce sites by creating awareness of special promotions, and new products or services with your most valuable audience in mind – current product owners.
Care Offers
Give your product owners peace of mind by presenting protection offers through their Concierge at the time of purchase, or afterwards. Reach them before their manufacturer's warranty expires, and provide plan offers directly from your brand.
Service Offers
Directly alert owners when their product is due for maintenance to increase service revenue and extend the life of the product(s) your customers own.
Affiliate Offers
Present each owner with relevant and value-added affiliate offers they want to increase awareness around your brand's most powerful partnerships.
Market with precision to sell more
Expand customer lifetime value by reaching out and engaging with your most valuable audience: current product owners. Registria can help your brand build direct relationships with product owners, and sell more to each owner in high-performing engagement channels over the lifetime they own each of your products.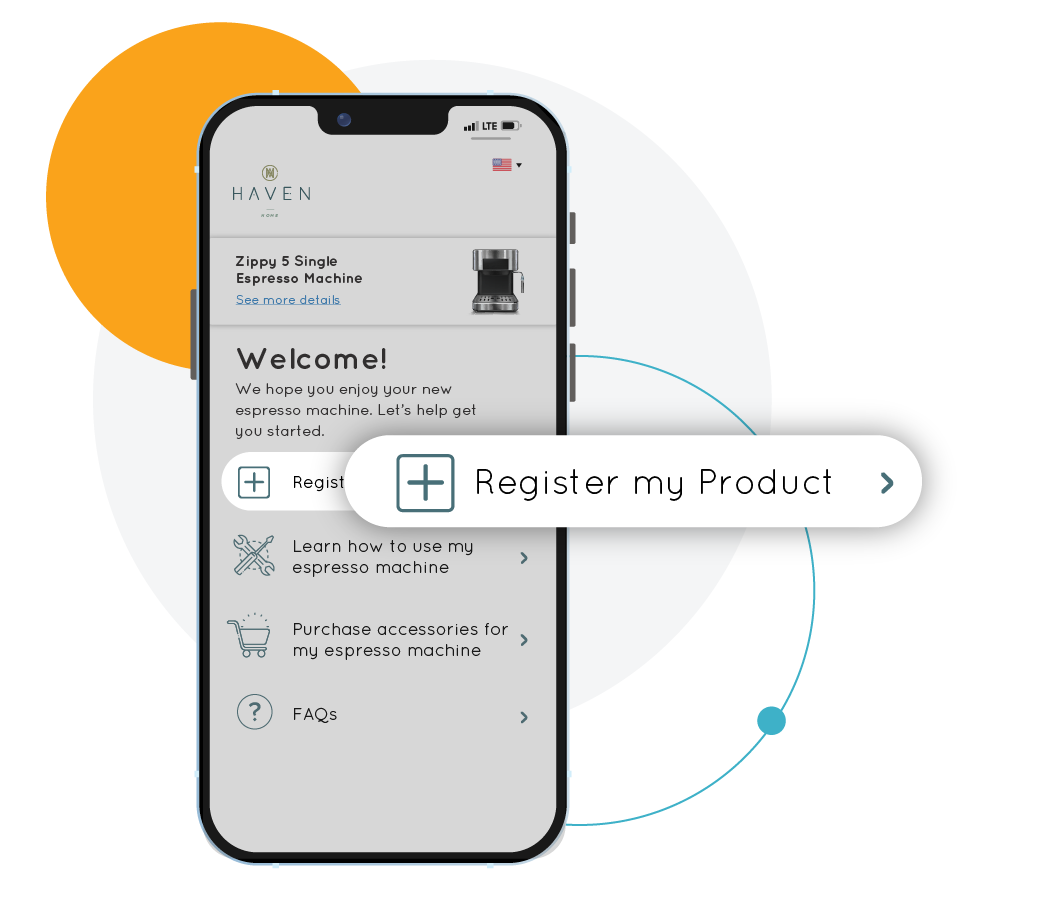 Synergistic Ownership Journeys
Concierge
A new engagement channel to present owners with Sales Journeys to owners that are personalized, engaging and will convert.
Onboarding Journeys
Capture more revenue per owner beyond their first purchase. Present relevant offers to owners as they register their product(s) and onboard with your brand.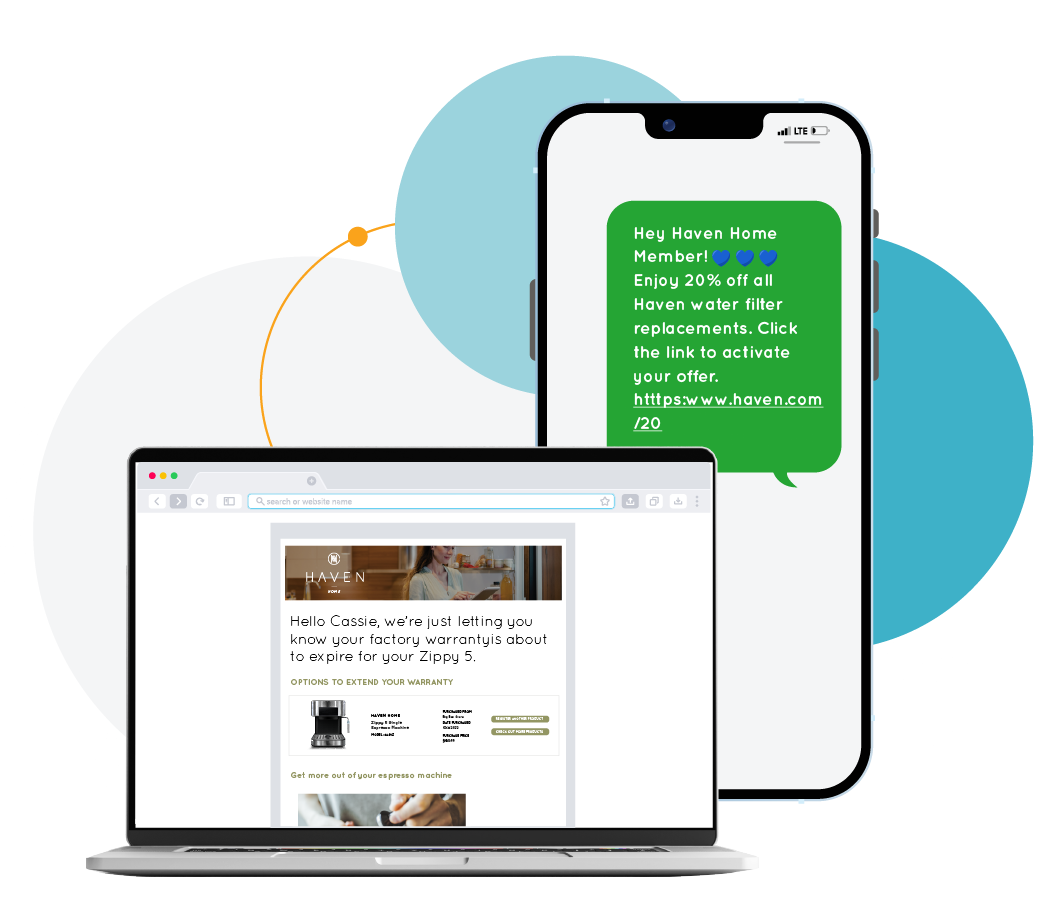 Combined with multi-channel communication capabilities
SMS/Text
Open up the SMS channel by capturing accurate phone numbers and opt-ins during the Onboarding Journey to later leverage that information to send highly personalized offers via SMS/text messaging.
Email/Direct Mail
Stand out in the "inbox" with post-purchase campaigns that are personalized to the owner, and the product(s) they own throughout the duration of ownership.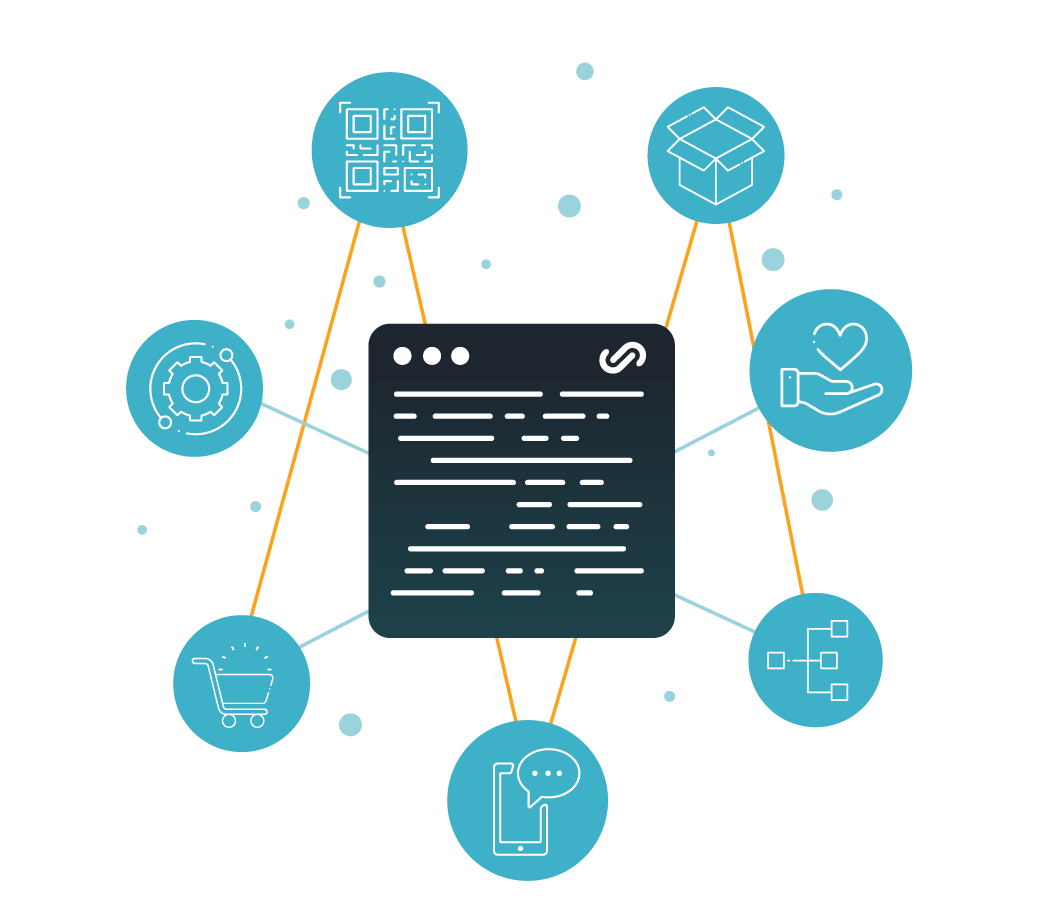 Executed by the OXM Platform
The OXM Platform does all the heavy lifting for your brand. It captures, consolidates, and validates first-party owner data, interactions, and insights to activate personalized journeys at every stage of the ownership lifecycle across your customers' preferred channels.
Ready to turn every customer into a lifelong brand champion?
Book a demo today and we'll show you how we can help you upgrade your Ownership Experiences.
RELATED RESOURCES
Interested in learning more about Owner Journeys?
Check out these additional resources to find out how Owner Journeys can help your brand provide exceptional Ownership Experiences to your product owners.
Onboarding
Get your customers excited to be brand insiders with a digital onboarding journey that's fast, ...
Read More