Helping product brands deliver
REMARKABLE
OWNERSHIP
EXPERIENCES
Personalize every interaction across every moment of the product ownership journey.

Registria's solutions have built-in decision intelligence, empowering brands to enhance customer support, improve engagement and foster strong customer relationships.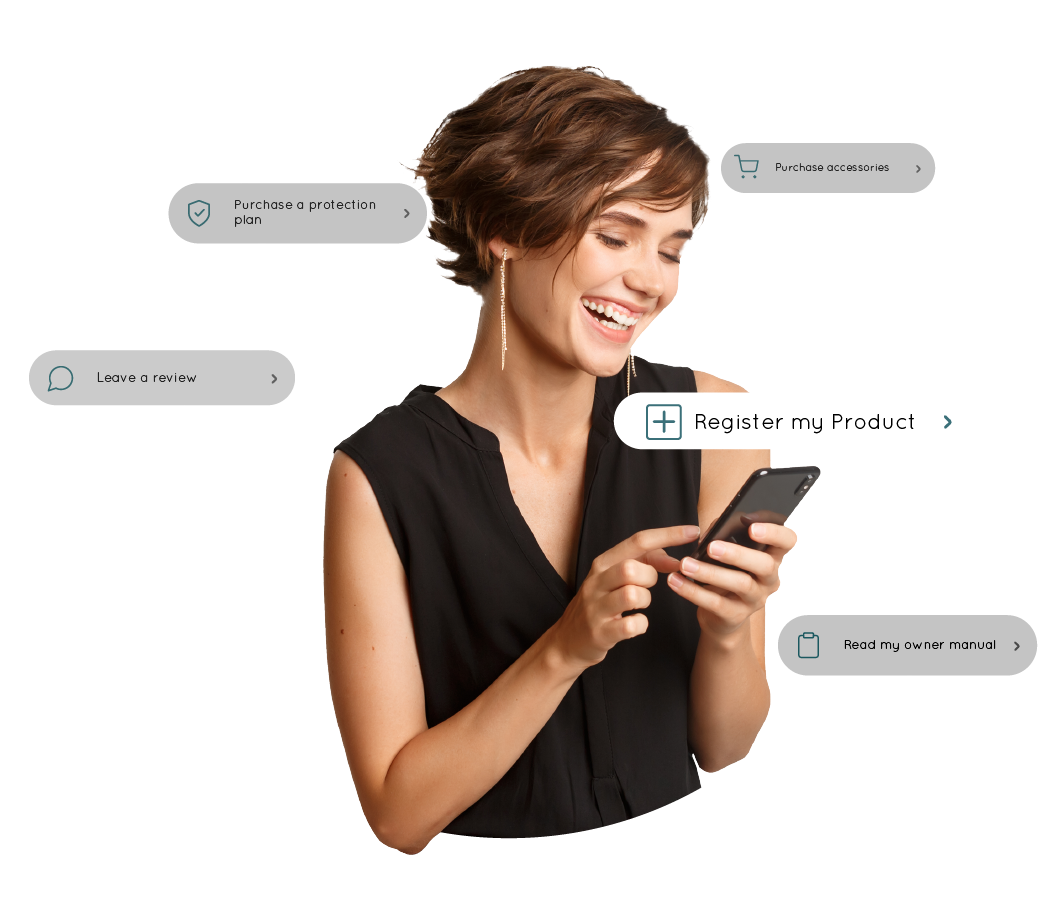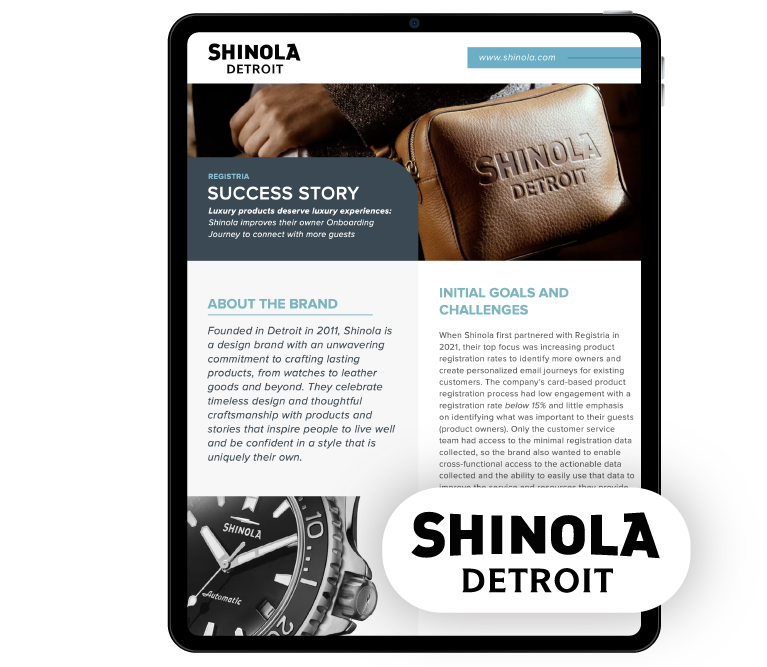 Shinola Impact Study
Luxury Products Deserve Luxury Experiences
When Shinola first partnered with Registria in 2021, their top focus was increasing product registration rates to identify more owners and create personalized email journeys for existing customers. Check out this Impact Study to learn how their unique implementation led to owner identification rates doubling and post-purchase email campaigns averaging an open rate above 75%!
REGISTRIA BRAND PARTNERS
Trusted by over 140 top product brands
The world's top product brands partner with Registria to deliver exceptional Ownership Experiences to every person who owns and loves their products.
EXPLOrE JOURNEYS across the product ownership lifecycle
PERSONALIZED JOURNEYS.
BIG IMPACT.
Centralize product ownership moments, resources, support and engagement for your customers with Concierge, a smart digital guide made possible by Registria's all-in-one Ownership Experience Management (OXM) platform and its built in intelligent OX Rules Engine.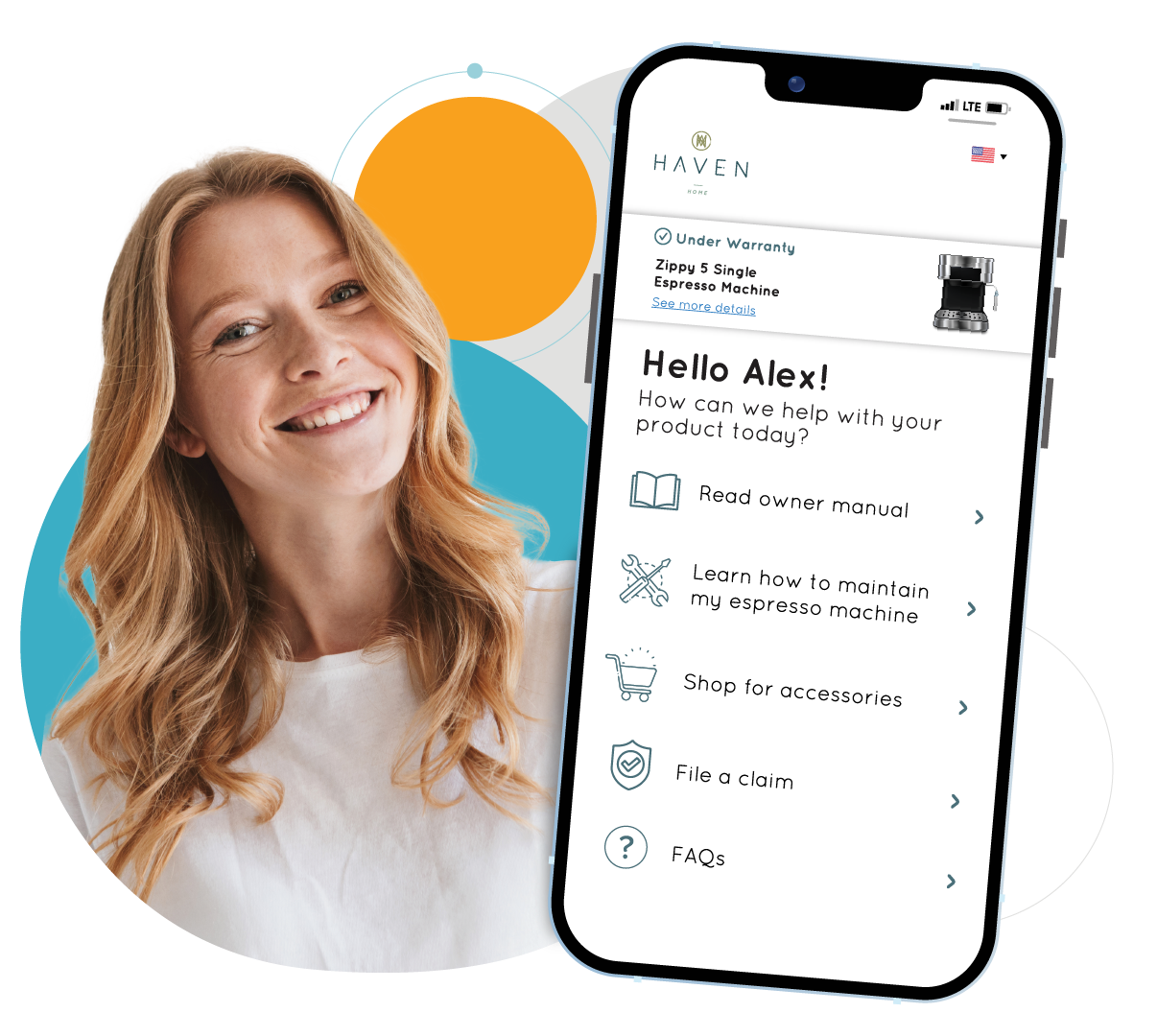 It all starts with Concierge
Each customer's Concierge experience is as unique as they are. Concierge, the smart digital product guide, customizes every interaction, guaranteeing that every owner receives a personalized experience directly from your brand. Best part? It's not an app.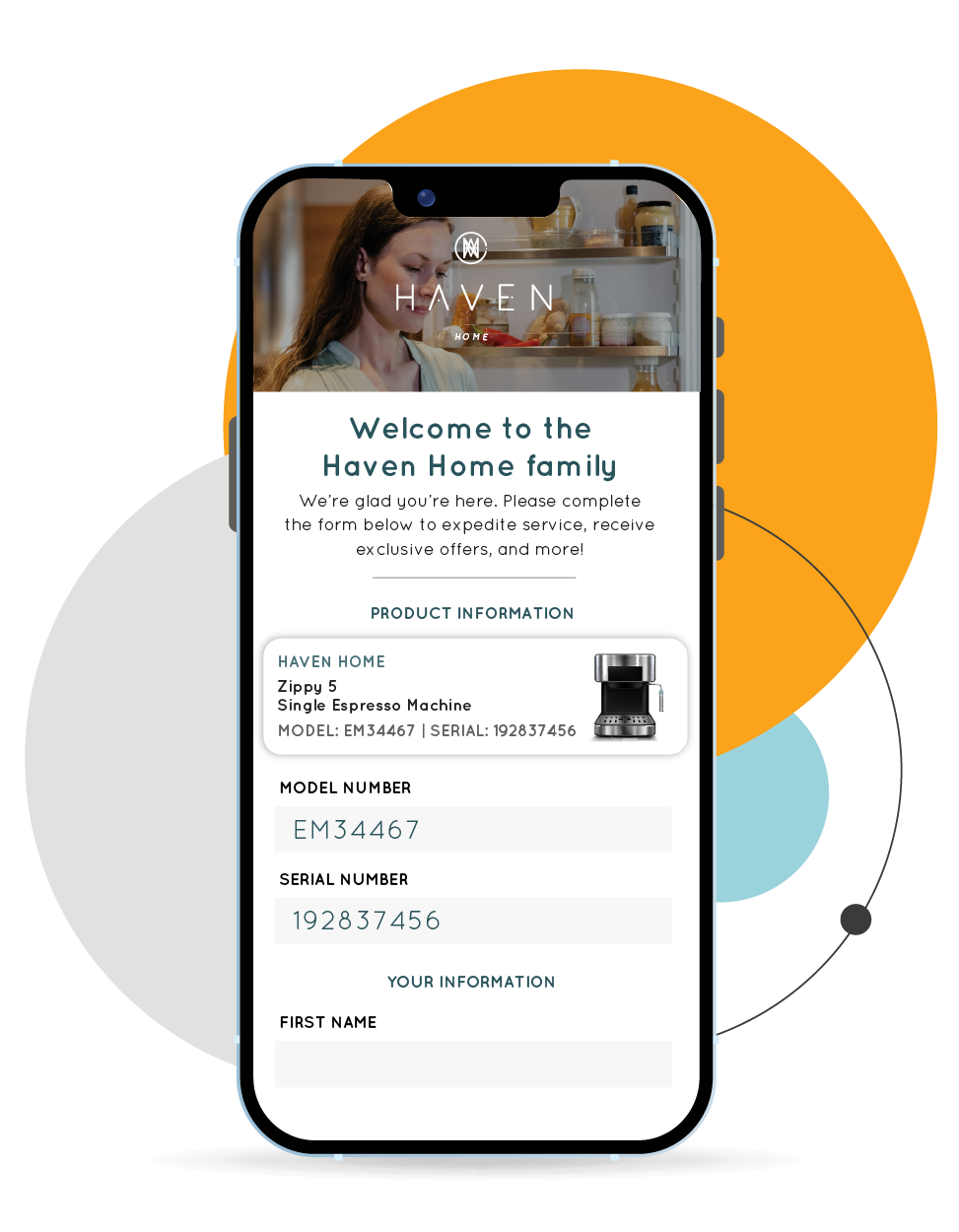 Product registration done better
Transform a dull transactional product registration flow into a value packed Onboarding experience. A great Onboarding experience gives brands the opportunity to collect an abundance of verified first-party data and set the stage for two-way engagement.

Identify more product owners and establish relationships while customers are highly receptive and excited about their new product. Onboarding is the perfect time to offer affiliated accessories and upgrades, protection plans and so much more.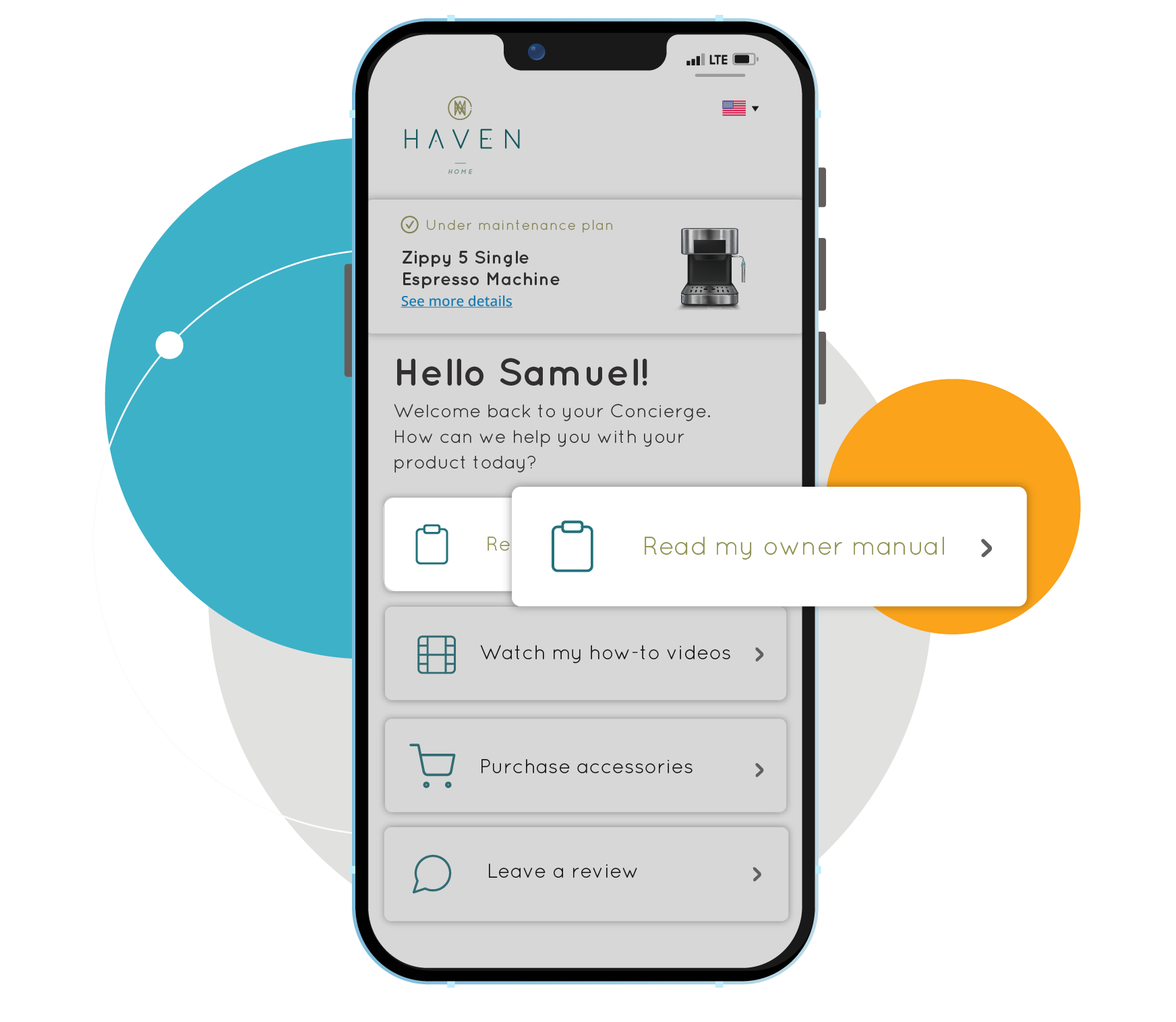 Care Journeys that prioritize every customer
Take care of your product owners during every step of their post-purchase product experience. Open up digital channels of communication with your customers for service events, and delight them with offers for protection programs directly from your brand. Concierge builds customer satisfaction by providing easy access to product resources such as manuals, how-to videos and recommended maintenance schedules so you're there for owners when they need support, ultimately building customer satisfaction.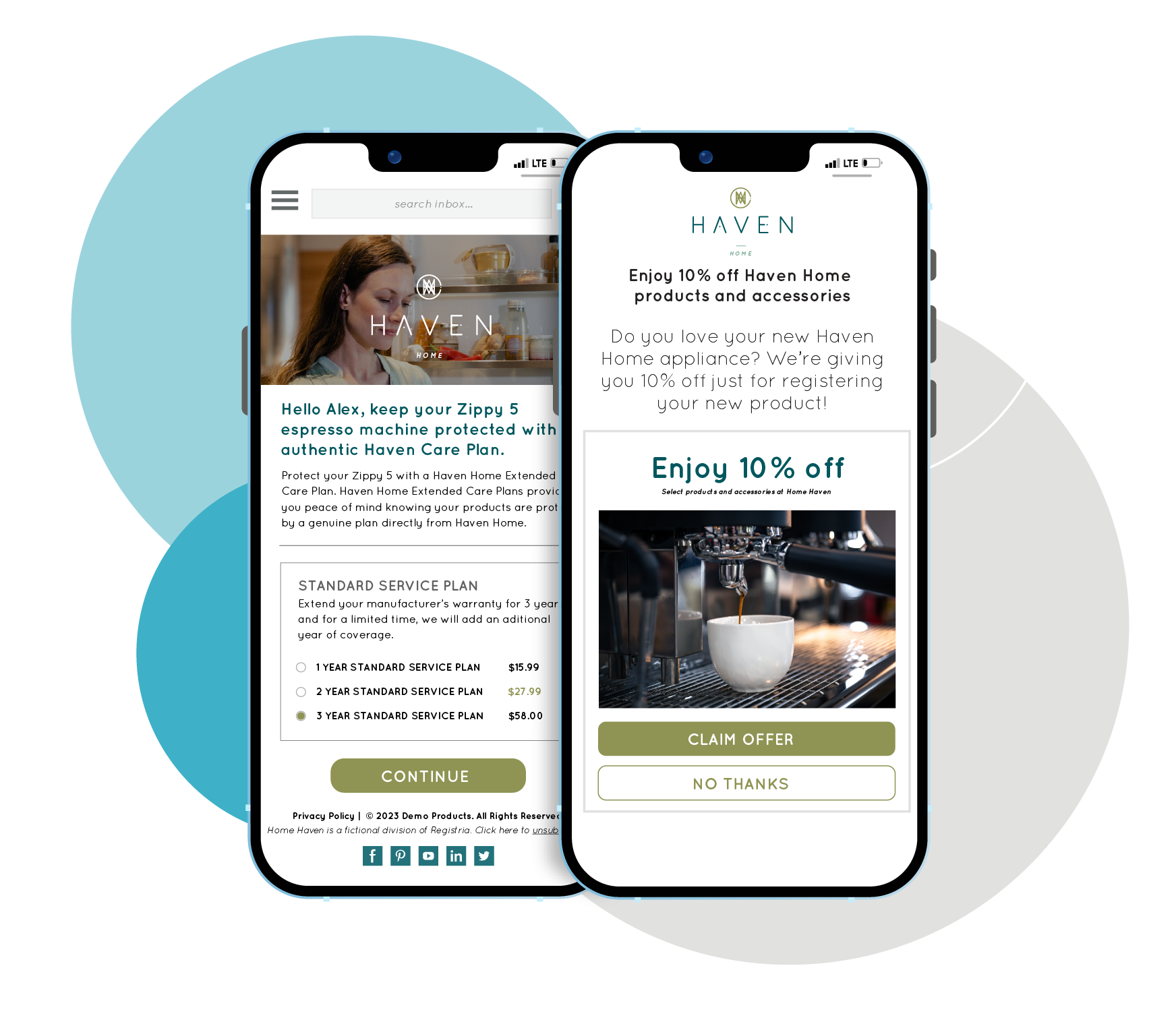 Commerce Journeys that increase customer lifetime value
Current customers are the ones who are likely to buy again…and again…and again. Whether a product owner needs a replacement water filter for their refrigerator, a fun new accessory for their DSLR, or bonus attachments for their favorite stand mixer, they're most likely to respond to offers that are personalized and tailored specifically to them, at key moments across the ownership experience.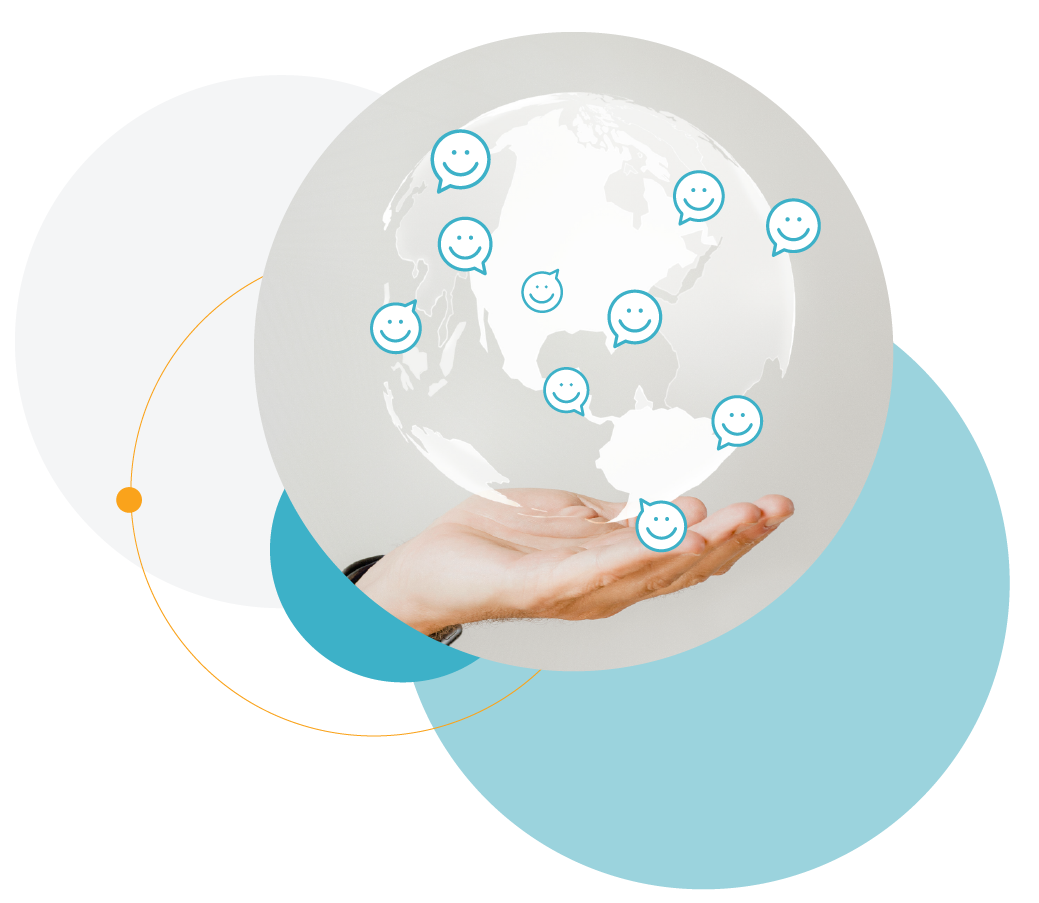 Intelligent technology that makes personalized Ownership Journeys possible
Registria's all-in-one Ownership Experience Management (OXM) Platform and Intelligent Rules Engine are specifically designed to help your brand deliver smart, contextual journeys via Concierge to product owners across the globe. Open and robust, the OXM Platform integrates to a brand's existing tech stack via APIs and becomes integral to driving your brand's objectives to provide better, smarter experiences at a higher ROI.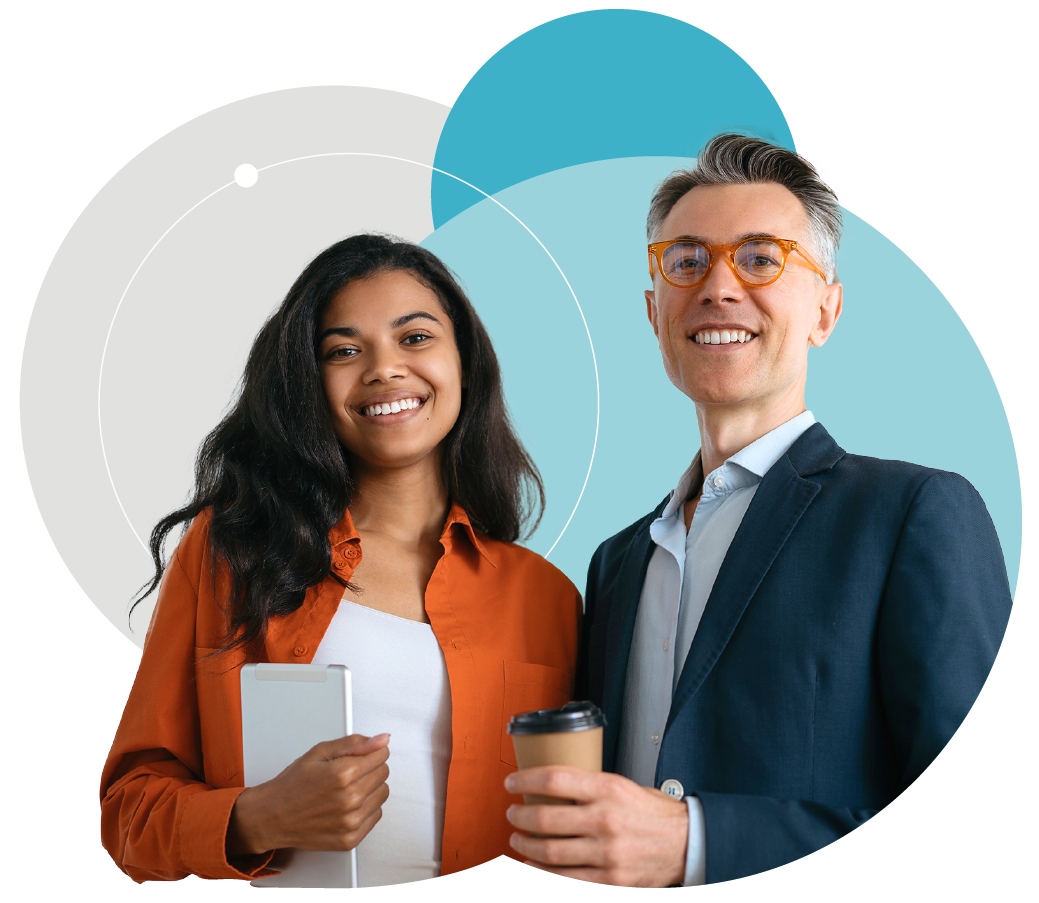 Check out Concierge...no sales meeting required
At the heart of Registria, we're all about making smart decisions fueled by data, creating exceptional experiences, and achieving desired outcomes. This principle has led us to develop an accessible, on-demand tour of Concierge, instantly accessible without any gateways. Consider this your all-access demo pass, giving you a sneak peek into the world of Concierge and how it's geared to bring those fantastic cross-functional outcomes to life.
This could be the start of a beautiful, profitable partnership.
Make the most of your customer relationships with the help of Registria's ownership experience platform, expert analytics and engagement programs.

Tell us a little about your company and goals, and one of our specialists will reach out to discuss how Registria can help you achieve them.