Why your current customers are your most valuable customers
Registria
When it comes down to it, there are only two ways to grow your business. The first is obvious: spend the time and money needed to acquire new customers. The second is less obvious, but incredibly powerful: focus on retaining your existing customers and increasing their life-time value or LTV (don't worry, we'll explain what that means in a minute). Data proves that the second option is a far more effective strategy for producing a consistent and predictable increase in revenue. However, digital marketers continuously fail to recognize that existing customers are more valuable than new ones, so the question remains: why aren't we prioritizing marketing programs designed to bring them back? Surprisingly, only 16% of companies are focused on customer retention, even though it costs at least five times more to acquire a new customer than to keep an existing one.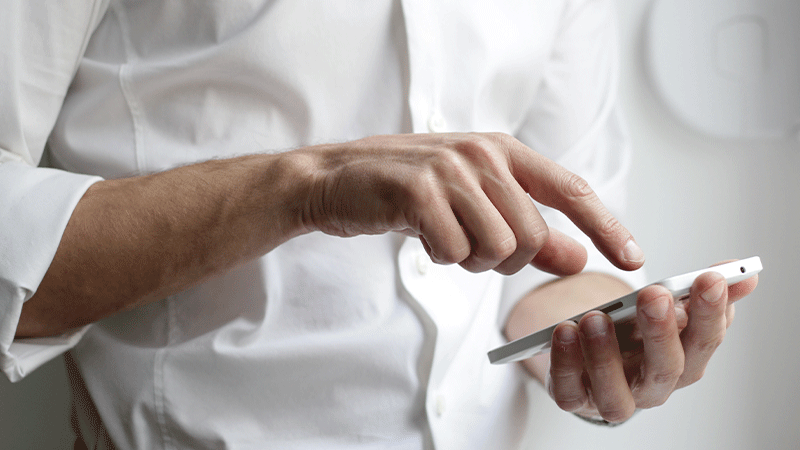 First, what is LTV?
LTV stands for life-time value. LTV is a prediction of the net profit attributed to the entirety of the future relationship with a customer. The prediction models used to calculate LTV can vary from a simple heuristic approach to the use of a complex predictive model.
While this might sound complex, it's best understood through real world examples. Let's take a look at some practical and actionable ways you can maximize your customer LTV.
Offer a recurring product or service
The total amount of time that a customer pays for your product is one of the most important factors in maximizing your customers' LTV. Customers that stick with your product drive predictable revenue, and customers that only make a one-time purchase generate very little.
For example, an appliance manufacturer may produce an appliance that suggests routinely replacing a self-service part such as a filter or belt. The manufacturer can offer their newly acquired customers a subscription to receive these replacements at their recommended interval, worry and hassle-free. Not only does this make it easier to forecast and predict revenue, it ensures an optimal product experience, which drives brand loyalty and higher customer LTV.
Use the natural product lifecycle to your advantage
Products that people use over time have a natural lifecycle or a period of use before they need to be replaced. You can leverage this lifecycle by encouraging repeat purchases. Even though not all products are suitable for subscriptions or recurring billing, you can still encourage repeat purchases.
Let's say you work for a water filter company. If you know on average it takes two months for your customer to use your product, this is the perfect time to send out a reminder email that promotes the product replacement. Since the customer is likely near the end of your product's lifecycle, there is a high probability that they will repurchase. You can even take this one step further and offer a package deal of the same or affinity products at a discount.
Keep your customers engaged
Email marketing is one of the best, and most cost-effective ways to retain your customers, but many brands go about it the wrong way. Instead of sending value-packed messages, they send sales or promotional emails without offering any value. According to a study by Harris Interactive, 89 percent of U.S. adults would want to be contacted proactively by a company.
Every product or service offers value. An effective marketing email will find that value and deliver it, in a way that demonstrates this. An email that explains the value you offer goes much further than a typical promotional email.
Upsell and Cross-sell
If you sell complementary products, up-selling is one of the easiest ways to increase your customers LTV. Upselling and cross-selling are two very simple, and effective ways to increase the amount customers spend with your brand.
Although similar, upselling and cross-selling are different:
Upselling is the technique of selling a more expensive version of a particular product. If you offer kitchen appliances, it could mean helping a customer upgrade from a basic analog microwave, to a fully digital, connected version.
Cross-selling is the technique of selling a similar, complementary product. A customer buying a coffee maker would likely need a coffee grinder too, so it's a natural progression to cross-sell and increase the value of the transaction.
Here are some more tips for cross-selling and upselling to your existing customers:
Add complementary products at checkout: Products that are offered for cross-sells should address the needs of your customer. Ideally, you maintain product affinity with the item that's currently in the shopping cart.
Free shipping with minimum spend: The word "free" on it's own excites customers, but combining free shipping with a minimum spend, makes it even more enticing. Customers are more likely to spend the money that would have been applied to shipping in order to buy something else.
Limit your recommendations: You may have several products or offers that you would like to offer your customers, but don't overwhelm them with too many choices. Otherwise, you may run the risk of cart abandonment. Remember, it's easier to decide from three items than nine.
Best-in-class ecommerce platforms will utilize both practices to drive large amounts of additional revenue. When used properly, upselling and cross-selling can help you uncover more revenue from your existing customers.
Customer service drives retention and LTV
Now more than ever, customers value time and convenience. They expect brands to offer flexible customer service options with the ability to contact the company via a variety of channels, which helps increase brand satisfaction, retention and ultimately customer LTV. In fact, 82 percent of customers agree that the ability to contact a brand through a variety of methods increases brand satisfaction.
A recent study by CSA, shows that that chatbots are an excellent addition to your customer service channels. They are more flexible than apps, don't require a download and powered by AI. Plus, there's virtually no learning curve because the chatbot interacts with users via an interface with which they're already familiar.
Take the first step in increasing your customer LTV
Registria is a proven leader in helping brands retain more customers and grow their business. With solutions designed to identify customers, create engagement and monetize existing relationships, it's easy to see why brands trust Registria in every aspect of the customer post-purchase journey.