Registria's Photoregister Launches Unique Mobile Juvenile Product Registration Solution to Increase Product Safety
Chris McDonald
DENVER, CO--(Marketwired - Oct 19, 2015) - Registria is proud to announce today the launch of its award-winning solution, Photoregister(SM), for the juvenile product industry in an effort to help manufacturers of baby and children's products communicate directly with their customers about issues such as child safety and product recalls. Photoregister, a SaaS solution for mobile product registration, accelerates communication, integrates recall tracking, and provides a fast, easy, and accurate way for parents to register products by simply using a mobile device.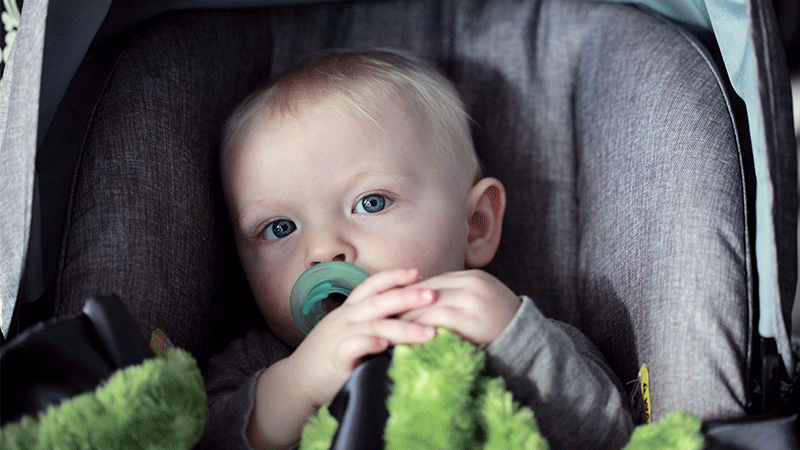 According to Consumer Product Safety Commission (CPSC) data, only four percent of the more than 11 million children's products recalled were fixed or destroyed in 2013. And, the number of recalled children's products continues to increase with more than 16 million products recalled in 2014. With a growing number of recalled units still being actively used by parents and caregivers, the chances for injury and death still remain significant.
The CPSC stated that direct notice to the consumer -- through a phone call, an email, or a letter -- is the best way to notify consumers of recalls. Product registration has proven to be the most effective way for companies to gather customer contact information, however Registria found that fewer than 10 percent of consumers register their products because they don't want to take the time to fill out the lengthy paper cards.
In addition, many parents who receive second-hand baby and kids products from friends and family members or purchase them at consignment stores, tag sales or online marketplaces such as Craigslist never receive product registration cards with the products. In fact, the Juvenile Products Manufacturers Association (JPMA) reports that four percent of thrift stores sell recalled car seats, and 12 percent of general thrift stores sell cribs that do not meet current federal and voluntary safety standards.
"The best way to reach consumers with recall information is to directly contact those who bought the product," said Nancy Cowles, Executive Director of Kids in Danger (KID). "While the broad brush of media advisories may get the recall in the news, it does nothing to guarantee that those actually using the product learn of the recall. The Consumer Federation of America's research shows that more must be done to make this (registration) an effective safety tool."
With Photoregister, parents simply snap a photo of the registration code located on the product and text it to register: no apps or downloads required. Photoregister reads the registration code, and users instantly receive verification and a link to a secure, personal registration page to confirm their information. In the event of a recall, consumer notification is automated through email and text. Compliant with federal rules, all registrations through Photoregister will not to be used for marketing but only for notifications in event of a recall.
"Juvenile product companies with even the best safety records can face a product recall of which the impact can be in the millions of dollars," said Chris McDonald, CEO of Registria. "Photoregister can help these companies protect their brand and reduce business disruption and expenses by accelerating communication with anxious parents to ultimately protect the health and safety of their children."
Registria launched Photoregister earlier this year to help manufacturers of consumer brands learn about and communicate with their customers through an easy, instant and accurate product registration process.
Since its launch, more than 20 of the world's most recognized brands, such as ICON Fitness (makers of Nordic-Track) and Whirlpool's SWASH System, have used or are in the process of implementing Photoregister and brands using it have seen registration rates increase by three to five times with the system. In addition, Photoregister was recently named the 2015 Direct Marketing Association's Innovation Award winner for the best mobile digital marketing platform.