QR Codes as Entry Points into the Ownership Experience
Edaan Getzel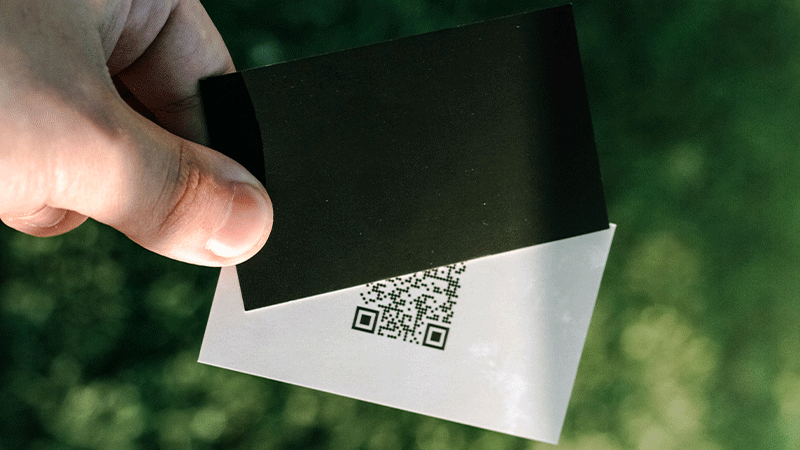 Today's technology enables a wide array of options for brands to connect with both current and potential customers. One option, QR Codes*, has been in use for many years, but QR code popularity has grown during the pandemic as consumers have sought contactless options to complete various tasks. From scanning a local restaurant menu to uncovering a virtual travel destination, more consumers have become aware of the versatility of QR codes.
QR code scanning functionality is now built into both Apple and Android operating systems, making this technology a viable option for brands seeking to connect with customers. For durable goods brands, QR codes can serve a key role as a valuable data format, known as a product identifier, to offer a convenient entry point to the Ownership Experience (OX) for product owners.
By including a QR code on the product packaging, the materials, or on the product itself, brands provide another format for new product owners to scan during the unboxing experience or deeper into the ownership lifecycle. However, before opting to use this approach, it's important to understand the different types of QR codes – not all QR Codes are created equal!
Which type of QR code works best in the OX?
QR codes typically come in three flavors – static, dynamic and contextual. All three types can be customized with colors, shapes and branding. Yet each one has specific use cases that provide optimal return on investment.
For example, a static QR code can be used as a data format to direct the user to a specific online destination which can't be changed once the code is printed. This type serves a common group of users, such as restaurant patrons, who all need to reach the same destination. Static QR codes can include embedded data such as product model and serial code to serve as a product identifier, but because the destination can't be changed the use cases are limited.
Dynamic QR codes are somewhat of a misnomer because they act like static QR codes, but the destination can change after the code has been created. This gives a brand some flexibility to adjust the destination after the code has been created, but the user is not receiving a "dynamic" personalized experience.
The third type, contextual QR codes, are particularly well suited within the delivery of Ownership Experiences. They, too, can be a product identifier embedded with many data points like product model, serial number and more, but they demonstrate significant value because they deliver the user to a personalized destination. To accomplish this, the QR Code interfaces with a rules engine which determines the best destination for the specific user in real time.
Contextual QR codes are the best option to allow product owners to enter a journey across many possible OX moments. Here's an example:
A user scans the QR code on their refrigerator which they have owned for over 12 months. They already registered the product, so when they scan the code to learn about water filters for their appliance, they are delivered into a specific journey that directs them to a personalized destination to buy the right water filter. The rules engine makes this experience possible and valuable for both the brand and user.
When determining what type of QR code would be most useful for your brand, there are several considerations.
What are your objectives? Are you seeking to connect with potential, new or current customers?

Depending on your goals, a one-time use QR code may work, or you may decide you want to offer personalized experiences to best meet your product owner's needs.

Who is your user audience?

Consider their propensity to use QR codes based on demographics, including location and accessibility of other data formats like alphanumeric codes, keywords and barcodes to name a few.

What capabilities and expertise are available?

Contextual QR codes require a sophisticated rules engine and expertise for incorporation into the Ownership Experience. Take into account your company's capabilities. Relying on a partner may be the best path forward given the specialization of technology needed. But this type of QR code provides greater value because it can be used many times and over a period of time – potentially increasing customer satisfaction and loyalty.
As with any impactful technology, QR codes have evolved over time to provide more value to users and more options for brands. Contextual QR codes, in particular, open a context-based journey to help brands provide more value to their product owners during the Ownership Experience.
It's important to note that a QR Code is one of many options that can be used and may compliment other methods such as Photoregister™ with its well known camera icon and use of alphanumeric codes.
Registria offers a comprehensive range of Ownership Experience entry points solutions paired with expertise in execution, optimization and measurement. Contact us to speak with a Registria expert.
*QR Code is registered trademark of DENSO WAVE INCORPORATED