Cross-selling, Safety Recalls and Anti-Counterfeiting (?!): Outdoor Retailer Recap
Registria
By Ben Lockett
Earlier this month, our team attended the Outdoor Retailer Show in Salt Lake City, and had the opportunity to talk with many brands about how they are using product registration, as well as the benefits of mobile solutions.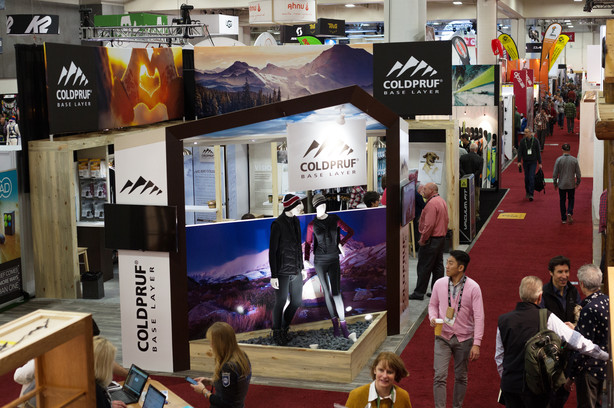 In our conversations, there were three key areas where brands saw a real advantage with mobile product registration. Two of the topic areas we definitely anticipated, but we did talk with one brand about a completely new way to utilize Photoregister:
Cross-sell/up-sell and acquisition
Several outdoor products have consumables or accessories for purchase after the purchase of the main product. Think gas canisters for specific stoves, or extra lenses for sunglasses, or pellets for a pellet grill. When brands know exactly who is buying their products, they can market to them with more relevant and targeted information on complementary products and offers.

Not only that, but when brands have ample information about who is purchasing their product, they can create customer profiles and target their marketing to reach potential customers who match that profile. The more people you have in your database (through simple, fast product registration methods like Photoregister), the more detailed and accurate your customer profile will be, thus the more successful your digital ad targeting. For example, targeting male-focused creative to males and female-focused creative to females works especially well.

Safety recalls

It was no surprise that many of the brands we talked to were interested in Photoregister from a safety recall notification aspect. We talked with a manufacturer of alpine climbing and avalanche safety gear. They recommend their gear be serviced every two years, so having a way to easily remind customers via a text message would be helpful to ensure people don't end up having problems with their products. And, if the worst-case scenario should happen—a product they have recalled is still used and fails—they are legally required to show they made their best effort to notify customers. Photoregister can help support this effort by adding yet another channel by which to reach customers via mobile device in the event of a recall.

Anti-counterfeit

Here's an idea that we hadn't heard, but one that could be of interest to outdoor brands. Many outdoor products are high-priced, high-quality products that are subject to "knock-offs." One manufacturer we spoke with deals with this issue frequently, and we talked about the possibilities of Photoregister as a safeguard. By engraving a unique code or keyword on the authentic products that can be registered via Photoregister, the company could help weed out counterfeit products.
In all, we had some really valuable discussions and are looking forward to our next outdoor-related conference next month, where we'll be attending Interbike in Las Vegas.