On September 8th, 2014, a resident of Irvine, CA registered his SWASHTM System by texting a photo to 71403. And with that,
PHOTOREGISTERSM history was made.
SWASH, the only in-home 10-minute clothing care system, is designed to fit your life, so you can say goodbye to excessive washing, drying, steaming, ironing, and dry-cleaning.
"We wanted to give SWASH owners an easy way to enjoy the benefits of registering their product, " said Corey Moles, Senior Marketing Manager. "Like SWASH, Photoregister is an innovative solution designed to make our customers' lives easier."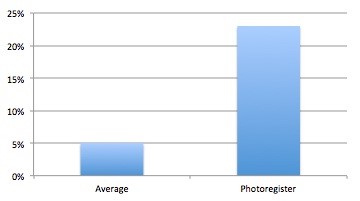 This fall, results have continued to roll in and answer our two most burning questions:
Will buyers use their phones to register products?
Will the ability to text a a photo increase product registration rates?
The answers…. YES and YES!
When presented with omni-channel registration options including mobile, online and paper, over half of the consumers choose to register by taking a photo and sending it via text or email. Overall product registration rates are more than 4 times higher.
Want to try Photoregister? The best way is to buy a SWASH system. We couldn't be happier to have such an innovative new product be among the first to adopt and prove out our innovative Photoregister service!
To learn more about Photoregister, meet us at CES 2015, or contact me at aparr@registria.com.