Registria Releases Photoregister for Facebook Messenger
Registria
Registria Releases Photoregister for Facebook Messenger
Adding social messaging and chat bot features enables brands to identify and engage their customers around the world with a highly interactive experience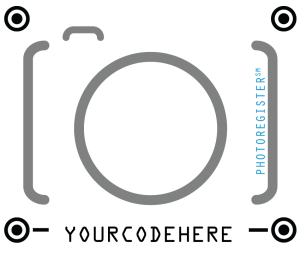 DENVER, CO--(Marketwired - November 16, 2016) - Registria announced today the commercial release of Photoregister(SM) for Facebook Messenger providing consumers another interactive way to register their products. Adding Facebook Messenger to Photoregister's existing options to text a photo gives consumers more choices in how they want to interact with the brands that make the products they buy.
Companies offering Photoregister consistently identify three to five times more of their buyers and generate an additional $15 to $50 in revenue per product registration. More than 40 global brands are adopting Photoregister, including Cuisinart, Electrolux, and NordicTrack. In 2017, Photoregister will be offered as a registration method on two-thirds of the major appliances sold in the U.S.
"We experienced immediate results offering Facebook Messenger to our customers as another way to use the Photoregister service to connect with us," said Nick Palmer, Director at ICON Fitness, makers of NordicTrack and the largest manufacturer of fitness equipment in the world. "Photoregister for Facebook Messenger allows us to connect with our product owners around the world where messaging applications are more common than sending a text."
Registria pairs Photoregister and the Facebook Messenger application with a chat bot that uses artificial intelligence (AI) to enable consumers to register a product, request service or support, or buy additional products and services in a very conversational manner. Using machine learning and natural language processing, Photoregister is context-aware and able to interact intelligently with consumers.
"Photoregister is a service brands offer their customers to connect with them through the preferred messaging applications already installed on their phone," said Chris McDonald, CEO of Registria. "Rather than asking the consumer to download yet another app, we enable brands to deliver a globally scalable experience through the messaging applications their customers are already using to interact with the world around them."
More than four billion people around the world have installed at least one messaging app on their smartphone, and messaging has replaced phone calls as the communication medium of choice for millennials, who are comfortable and fluent with messaging as an interaction method. Photoregister for Line and WeChat, two other global leading messaging applications, is planned to rollout in early 2017 to support brands in the Asia Pacific and European regions.
Making messaging applications a part of the Photoregister service gives brands the ability to reach their customers around the world -- no matter their mobile carrier or device -- for not only product registration, but other onboarding events such as customer support, research, extended service plan offers and accessory/complimentary product sales.