Since small appliances—like toaster ovens, cookware, air filters and humidifiers—are purchased more frequently than larger appliances, manufacturers of these products have a unique opportunity to connect and develop a closer dialogue with their customers. Some key ways to do this: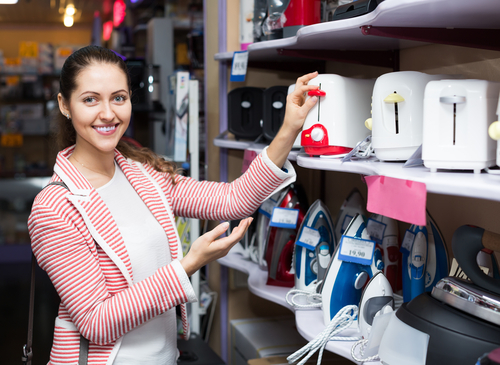 Understand the customer and profile for better marketing strategy
Brands that sell through retail stores often don't know exactly who is buying their products unless they are able to identify their buyers through product registration. Digital methods, such as web and mobileare making it easy for customers to register their products. Because of these modern product registration methods, brands are connecting with more customers than ever before. This customer data provides a much more accurate view of their actual buyers and creates more precise customer profiles for digital and email marketing. Developing lookalike models with this data, brands can target the right prospective customers and see more value from their marketing spend.

Cuisinart shares in this DM News article how it uses Photoregister to not only create a seamless onboarding experience for customers, but also get more insight into customer demographics and purchasing behavior.

Engage and build loyalty to drive sales revenue Once companies identify their customers and the products that were purchased, they can begin this relationship with a welcome program customized for the product. A smooth onboarding experience sets the right tone for future dialogue, providing buyers with easy instructions on use and care for their appliance, tips and tricks, helpful recipes, etc.

Using customer contact information to establish loyalty programs can help not only build brand affinity but also drive revenue. Last year, we worked with Groupe SEB—a consortium of small appliance brands including All-Clad, Krups, and T-Fal—to implement a customer engagement program. We developed an email campaign directed to customers who'd registered previous products to promote a flash sale to help clear factory inventory, and built the online store for the sale. The campaign was very inexpensive to implement and the sale generated $450,000 in revenue in just three days—an ROI of more than 8000 percent.

Leverage loyal customers for product development This direct connection with customers also helps brands collect valuable input and feedback, which can help direct product development. Simple surveys at the point of registration regarding the out-of-box experience as well as custom ownership portals where customers provide feedback can provide valuable insight to help brands expand their product lines and improve upon designs.
For more information on the benefits of making a more seamless, direct connection with customers through modern methods of product registration, please feel free to contact me at info@registria.com