By Ben Lockett
In my last post, I talked about the importance of product registration for outdoor adventure products, especially in the event of a safety recall. But there's a whole category of outdoor products that most people don't associate with product registration: soft goods. From socks to sweaters to ski pants, the ability to reach customers directly has benefits for both the brand and the buyer.
For brands selling soft goods through the retail channel, the ability to connect directly with customers is nearly non-existent. Some of the products in this category do offer some kind of product registration, generally in the form of a website address or a QR code on a hang tag that directs buyers to register and possibly get more information.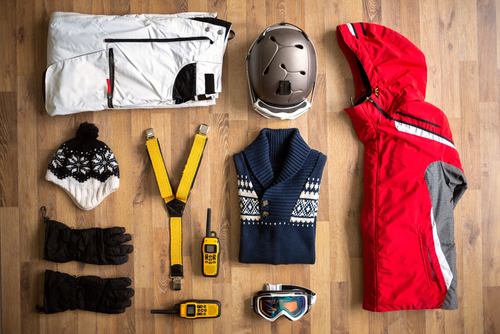 There are two main ways brands can utilize mobile registration to boost their soft goods sales:
Provide more information to purchasers trying to make a decision.

This gives people a way to find more information on products—a retail hang tag has only so much real estate, and registration provides the opportunity to directly communicate additional details and information. The ability to share what components a product is made from, where it's made, and the sustainability of materials and production processes are usually all very important to outdoor consumers.

Right now, we are testing this approach with a major outdoor clothing retailer, and looking at the adoption and usage of Photoregister labels and QR codes on product hang tags. What we're finding (and what's not surprising to us) is that QR codes are lagging behind as a viable option in this application. They are clunky —have to have or download a special application to scan them. According to a 2015 study, only about 30 percent of cellphone owners use QR codes. Photoregister is faster, easier to use and does not need an app—people do the familiar action of taking a photo and texting it which, in this case, beats the QR code by 3X.

Build on buyers' brand affinity by making them part of a club.

People who buy outdoor gear and soft goods can often be brand fanatics. They tend to get behind brands they have a good experience with or that they believe in because of social responsibility. They like the labels and logos, and they put stickers on things they own to show they are customers/advocates of a brand (think The North Face or Patagonia).

Asking buyers to "Join the Club", rather than asking them to register a product can be made even easier through the use of Photoregister. With the purchase of a product—especially a soft good—brands have to capitalize on the excitement of that purchase, and asking people to physically go to a website and fill out information can be the difference between getting that customer's information and never connecting with them.
Often, when soft good brands collect customer information, they aren't using it effectively. Having direct access to customers means that brands can:
Directly communicate not only information about the product but also what the brand represents.
Drive additional revenue by offering registered customers access to special deals and information.
Create even more brand affinity and loyalty by coordinating exclusive events, such as bike rides, group hikes, etc.—for registered members.
We'll be at the Outdoor Retailer show August 3-5, talking to brands about how to amp up their sales and loyalty efforts through implementing Photoregister.