By Ben Lockett
At Registria, we've talked about the critical importance of working with brands to make it easy for their customers to accurately register juvenile products —car seats, strollers, cribs, etc.—in order to make sure they can communicate directly with customers about product recalls. However, there's another category where stringent safety regulations also exist, and the ability to notify consumers of a recall could mean life or death: outdoor adventure products.
Imagine the unthinkable. A climber, looking for that next hand hold, ropes secured and on belay, slips and her harness fails due to a manufacturing problem. The safety of the climber, and the brand reputation of the manufacturer would be better protected if the brand were able to effectively reach its customers to alert them to a recall. And these recalls are not uncommon—according to the Consumer Product Safety Commission (CPSC), there have been 13 climbing-related product recalls since just August of 2015.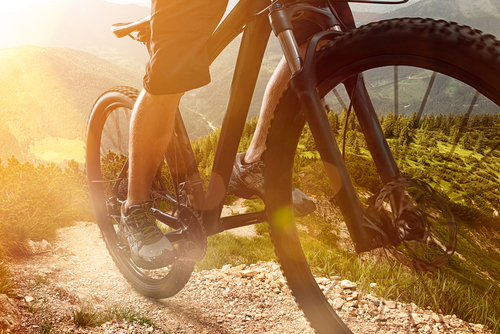 Climbing gear isn't the only outdoor retail category subject to this problem. Other outdoor goods—from bicycles, to boating equipment—are regulated by the CPSC. Because the majority of these products are sold through retail outlets, the ability for brands to connect directly with buyers relies heavily on product registration. However, with the typical, old school, in-box product registration postcard solution, brands have to:
Rely on good penmanship for accurate data
Hope consumers can find the serial number of their product and write it correctly
Hope their customers don't mind answering a set of questions completely unrelated to their product experience (Household income? Education?)
And wait for a period of time for the customer to remember to fill out the form and mail it in, not to mention the time it takes to data enter the details
Complicating issues further, similar to the juvenile product market, the second-hand market for outdoor equipment is huge thanks to the initial investment costs of these goods, as well as the growth of online marketplaces and designated outdoor resale stores. This also means that even if the original owner did register the product, brands have no way to reach the second-hand owner in the event of a recall and can only hope they reach second-hand consumers through social media and other mass-communication channels.
Last year, many bicycle manufacturers faced a safety issue with the quick release lever on the tire, and had to issue a quick recall. Many of them struggled to access accurate email and postal records, meaning that thousands of people were at risk of accident or injury because the companies couldn't reach them directly.
Today, people keep their mobile phone numbers longer than they keep addresses and email addresses—making mobile product registration an easy to implement, seamless way to obtain customer data and reach them quickly if the situation requires it. Especially for this audience, which is often on the move and out exploring. And, for most products, mobile registration capabilities can be permanently affixed to the product, meaning second and third owners can register the product and be reached quickly if necessary.
There are additional benefits to mobile product registration specific to outdoor brands—including loyalty and product feedback, which I'll cover in my next post. And, I'll be at the Outdoor Retailer Show in Salt Lake City starting August 3 and am looking forward to discussing these challenges and benefits with manufacturers.