Millennials. Interact with them? Probably. Understand them? Maybe not.
This mystic generational cohort has been pushing all kinds of boundaries and formulating new trends in the consumer brand space since the early 2000s. They are online. They're interacting with your brand. And you have a significant opportunity to capture their loyalty.
To answer the call of how to reach this group of selfie-taking, emoji-using, altruistic Snapchatters, you must first understand their consumer behavior. How are Millennials fundamentally different than other generational cohorts?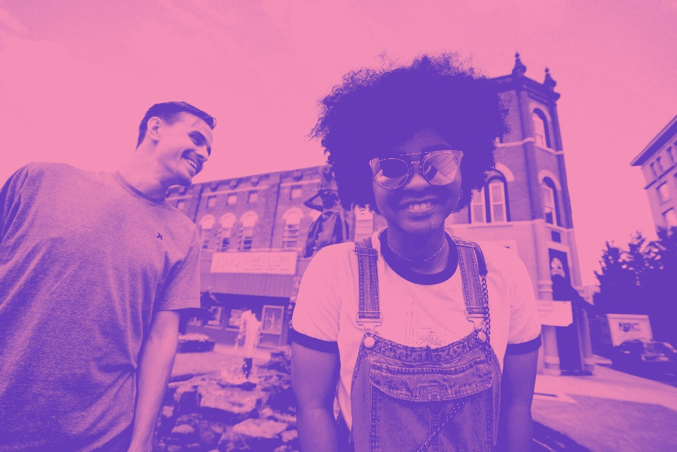 Millennials by the numbers
There are roughly 80 million Millennials in the U.S. alone, making them the largest generation—surpassing Baby Boomers. They're spending $600 billion each year in the U.S. By the year 2020, they will make up 30% of total retail sales—spending more than $1.4 trillion.
Since coming of age in mid-2010s, millennials are commanding more purchasing power in the retail space.
Ntara is all about capturing digital opportunity and building digital solutions for consumer brands. With more than 17 years' experience, we realize it's more than getting Millennials through the path of your sales funnel for the first time. It's about understanding who they are, communicating to them effectively, and harnessing their potential as brand ambassadors for your products.
We've analyzed a lot of existing Millennial data. Here are four tips to best reach this group of consumers and win market share.
Get to the pointOften referred to as "digital natives," Millennials have been shaped by the Internet. The way they communicate, find information, and understand the world is directly influenced by their access to and reliance on technology. 83% of Millennials place their cell phones by their bed at night. What's more, the average person checks his or her phone more than 150 times per day.

More than ¾ of young adults ages 18-34 report that they have an account on a social networking site—the largest of any other generational cohort. And 33% of Millennials spend more than 11 hours per week using social media on their mobile device.

That's a whole lot of screen time.

But what does this mean for brands? It means you have to compete with a lot of other "noise" in order to catch a Millennial's attention and compel him or her act.

This much screen time makes Millennials impatient, and site load time is very important. Most brands already know the impact site load time can have on the bottom line. And 40% of people will abandon a site that takes more than 3 seconds to load.

Are you deploying mobile-first designs and social strategies that engage and motivate Millennials? Make your content interesting, relevant, and valuable to increase Millennial visitor conversions.

Capture loyalty by creating experiencesAccording to a study completed by Accenture, 40% of retail industry leaders said their number one concern about Millennials is that they lack loyalty. Interestingly enough, 95% of Millennials say brands that actively court and engage them via emailed coupons or direct mailers will most likely have an influence over a future purchase.

Millennials want to feel a connection to a brand and its products, and 65% of Millennials feel they're as loyal to brands as their parents. But Millennials want to be rewarded for all the ways they engage with a brand. If you're asking this generation to purchase your product, engage with your digital content, and recommend it to others, there needs to be an incentive.

Offer these customers a loyalty program. 78% of Millennials are more likely to choose a brand that offers a loyalty rewards program.

So, how else can you connect Millennials to your brand?

Pictures. Lots and lots of pictures. A visually-compelling story is much more engaging than a written one. And one study states that Millennials are 6 times more likely to buy your product if the product page features images from social media.

You'll also need referrals and reviews, as Adweek reported that 93% of Millennials say they rely not only on blogs, but also user/consumer reviews, before making a purchase. And 77% trust the reviews they read on brand websites.

Further driving brand loyalty is product price and quality. But price was still more important to Millennials than alternative factors compared to other generations. One reason for this could be that Millennials now have less cash to spend.

According to the Bureau of Labor Statistics, lower employment rates and smaller incomes have left a decrease in mean income for younger Millennials. And they have more debt than that of previous generations—with student loan debt doubling for most Millennial students since 2003.

The key lesson here is that Millennials are fully capable of brand loyalty, and even consider specific brands when making product selections based on their parents' buying habits. The first step to building brand loyalty with Millennials is to first get them to purchase your product. So then it is a brand's responsibility to delight Millennials at every turn.

Brands must provide Millennials an incentive to buy by creating a full experience that transcends the basic transaction. A good practice is to use compelling images and the reviews of others to help tell your brand's story—not just your full-time copywriter. A best practice is to enable others to share images of the product's use in the real world.

It's free, crowdsourced, and provides a practical view into product use. Yes, it's important to have glossy images of your products, but allow (and encourage!) users to create and post their own for max exposure, and impact, with millennials. They're probably going to be Snapcatting it anyway.

There's nothing more authentic than that.

An omnichannel strategy is a mustThink you have the best 1 or 2 channels pegged to deliver your message to Millennials? Think again. Millennials need to see your brand on multiple channels – both digital and physical.

According to one Google AdWords study, 82% of mobile users consult their phones to help make a purchase decision while in a physical store. And they're not only researching product information in a store; 57% are also price comparing while there.

Consumer brands that offer both e-commerce and brick-and-mortar transactions are winning Millennials over. In fact, while they are still shopping online, 82% of Millennials prefer physical store locations. Reaching this segment through a digital channel while they're in your store is likely, and even 45% of Millennials report accessing a mobile coupon to redeem at point of sale.

As previously mentioned, Millennials make up the majority of social media users, with 82% of 18- to 29-year-olds on Facebook alone. So it should come as no surprise that social media is driving product research—and purchases—for Millennials.

One study shows that 46% of Millennials have said social media ads are extremely influential in getting them to begin researching a product or a retailer. This same study reports that 52% of Millennials have said that social media advertising also influences their decision to actually purchase a product.

But don't ditch your traditional marketing budget just yet. 67% of Millennials are also considering television and radio advertisements when they begin to research a product. And more than half of millennials in this same study reported that direct mailers, print catalogs, or circulars helped start their search.

Channel fragmentation can be difficult to handle, regardless of generational cohorts, but don't make assumptions about Millennials as it relates to traditional media. Your organization must consider an omnichannel approach to reach—and retain—Millennial consumers.

Consider the entire digital ecosystem
Servicing the needs of online customers has never been more complex—or more necessary.
As a whole industry, B2C e-commerce is expected to reach $3.2 trillion by the year 2020. According to Forrester, more than a third of U.S. online consumers express a preference for buying directly from manufacturers. And in
PwC's 2016 Total Retail Report
, 52% of online shoppers in the U.S. visit a brand's website with the intention of buying.
Now more than ever, it's important to create a digital ecosystem that captures market share and keeps consumers returning. Consumer brands should consider all digital touchpoints to not only reach Millennials, but to create lasting business results across all cohorts.
A few questions to ask yourself about your own digital ecosystem:
Are you deploying a best-in-class e-commerce system with a mobile first design?
Are you creating hyper-personalized, targeted messaging with relevant offers that quickly capture the attention span of your brand personas?
Are your social channels cultivating users into fans who are brand loyal?
Are you considering strategies, such as product registration, to create valuable, long-term relationships with your brand?
So, what now?
Capturing digital opportunities with Millennials can seem daunting. Making data-driven decisions to effectively reach this generation is the first step to gaining their trust.
Keep your messages interesting to catch their attention. Create holistic, digital experiences for Millennials that include pictures, reviews, and referrals to capture loyalty. Deploy an omnichannel marketing strategy, and don't forget traditional marketing efforts via print. And finally, take a look at your entire digital ecosystem to ensure UX is seamless across all touchpoints.
Choosing a strategic, innovative, and deliberate partner can also aid in creating the digital experiences you want Millennials to have with your brand. To find out more about how Ntara is creating digital solutions for our clients that last, visit our website at www.ntara.com/work.