On Thursday, May 12, Direct Marketing News will host a virtual conference titled, "Lead-Gen Strategies that Work," which will feature a number of marketing industry experts sharing insights on the sources and channels for identifying the right new leads, as well as existing customers.
Nick Palmer, director of Universal Technical Services at ICON Fitness, world's largest fitness equipment manufacturer—will kick off the event with a keynote presentation on how implementing a mobile product registration solution—Photoregister—has helped the company almost quadruple the customer registration data it collects, which has resulted in a significant increase in cross-sale revenue.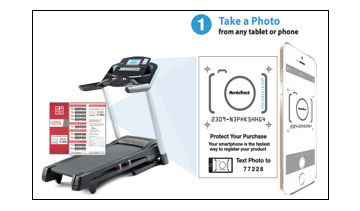 He'll also be sharing some of the data from our recent 2016 Consumer Trends in Product Registration report, which shows the impact digital channels have had on the way brands connect with their customers.
Nick's presentation will kick off the virtual conference at 10:30 a.m. EDT on Thursday, May 12.