Today we announced new enhancements to Photoregister that will not only help brands reach customers around the globe, but will also augment the pre- and post-sale shopping experience for buyers.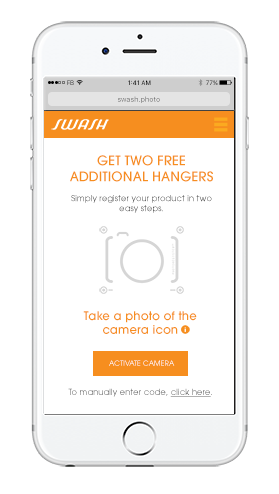 Photoregister for Web is a browser-based solution that was built in HTML5, and allows people to take a photo directly from their mobile browser and submit it to get more details or submit a registration. See picture to the right.
Photoregister for Twitter gives consumers the ability to request more information while they are shopping or register their purchased product by simply tweeting a photo @Photoregister.
Both of these solutions give brands the ability to interact with consumers around the globe, no matter their carrier or device type, which varies from country to country.
And, unlike a QR Code solution, Photoregister utilizes the applications people are already using on their smartphones – a web browser and social applications – so there is no additional application download requirement. Consumer adoption of QR Codes has been low due to the fact that people don't want to have to download additional apps. Especially in a pre-sale situation where they just want additional information quickly.
Both solutions will be available in April. Check out the full announcement here for more details, or give us a call to learn more.